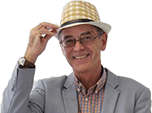 Frankfurt Motor Show 2013: Top 5 hidden gems
With a wonderful array of conceptual ideas and supercar exotica, it's all too easy to be swept away with the headlines and forget the everyday cars that make the Frankfurt Motor Show such a success. That's why HonestJohn.co.uk has travelled to Germany to trawl the show halls to find the best Frankfurt has to offer.
This year's show has been a bumper one for MPVs and fans of small and economical cars. What's more, we've also spotted a Porsche that was almost completely forgotten about in the sea of praise for the 918 Spyder hybrid. So check out our top five hidden gems and discover what you might be driving in the next year or two.  
3


Skoda unveiled its updated Yeti at the Frankfurt Motor Show. As well as getting some exterior updates, the Yeti gets two new versions - one designed for urban driving and another more ruggedly styled model. On the former, shown above, the Yeti gets body coloured bumpers, mouldings, side sills and underbody guards. On the outdoor version they're black plastic, like the original car. Updates to the engine range mean the 2.0 TDI 170PS is now available with four-wheel drive and a DSG automatic six-speed gearbox, while the 1.6 TDI is now available with a seven-speed DSG.
Comments