Frankfurt Motor Show 2013: Top 10 Estates And Family Cars
This year's Frankfurt Motor Show has seen a large number of family cars and estates unveiled. This is our run-down of the 10 best. Is your next car one of them?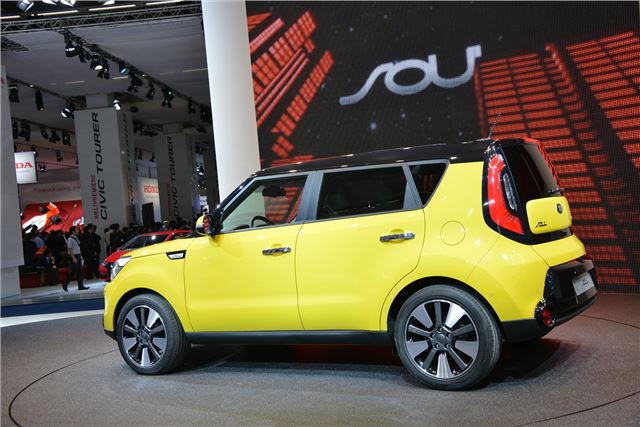 9


Kia has launched its all-new urban crossover at the Frankfurt Motor Show. The Kia Soul is based on the Track'ster concept and will go on sale in the UK in Spring 2014, with prices expected to start at £12,000.
Based on an all-new platform, the Soul features upgraded suspension and a stiffer bodyshell to improve ride and handling. Visually, the similarities between the Soul and Track'ster are striking, with the production model featuring same front air intake and enlarged fog lights; however, Kia has introduced its signature grille to bring the Soul in line with other models in its product line-up.
Comments