Frankfurt Motor Show 2013: Top 10 Estates And Family Cars
This year's Frankfurt Motor Show has seen a large number of family cars and estates unveiled. This is our run-down of the 10 best. Is your next car one of them?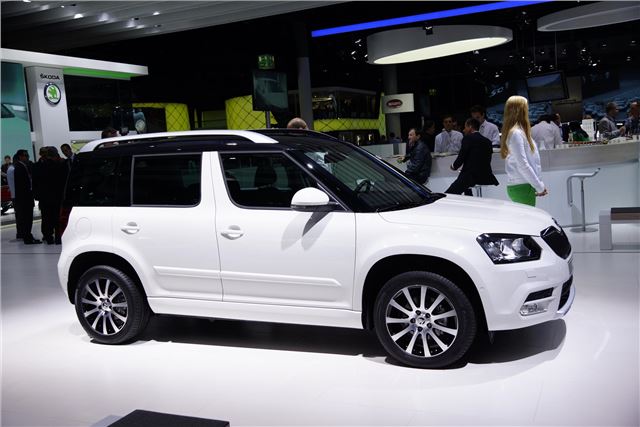 4


Skoda has launched the revised Yeti at the Frankfurt Motor show. The popular family car gets a new look which sees the inset circular lights at the front disappear in favour of a squarer, more conventional look, echoing the new Octavia. It will go on sale here at the end of 2013.
The other big news is the introduction of two versions of the Yeti - one designed for urban driving and another more ruggedly styled model. On the former, shown above, the Yeti gets body coloured bumpers, mouldings, side sills and underbody guards. On the outdoor version they're black plastic, like the original Yeti.
At the rear there are changes too with a more angular tailgate design and redesigned light clusters, but aside from that, the rest of the panels remain unchanged, preserving that trademark Yeti look. There are new alloy wheels though with four new designs and more colours with Moon White, Jungle Green, Metal Grey and Magnetic Brown, all metallic finishes.
Comments