Frankfurt Motor Show 2013: Top 10 Estates And Family Cars
This year's Frankfurt Motor Show has seen a large number of family cars and estates unveiled. This is our run-down of the 10 best. Is your next car one of them?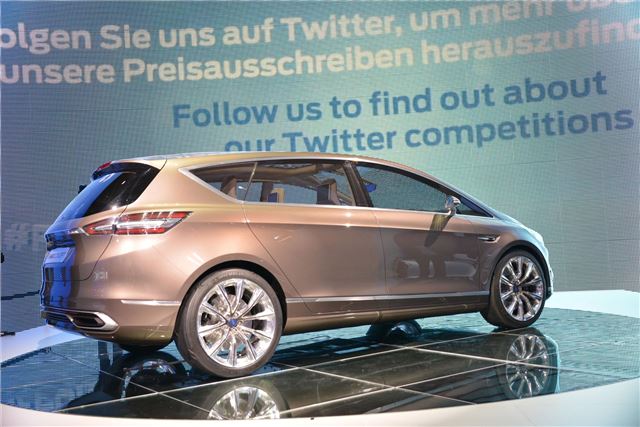 2


Ford has previewed the 2015 S-MAX in concept form at the Frankfurt Motor Show. It previews a more exciting-looking, sporting car, that's packed with class-leading technology.
The styling continues themes laid-out with the original S-MAX, but with considerable evolution, including a dramatic front end that takes the swept-back headlamps and Aston Martin-style grille of the recently facelifted Fiesta, and extends them back even further. 
Power units will include the new turbocharged petrol 1.5-litre, four-cylinder Ecoboost engine, which is an extension of the family of engines that started with the innovative 1.0-litre three-cylinder. Ecoboost production is in Bridgend, Wales. It's unconfirmed whether the smaller three-cylinder will also make it into the S-MAX range to complement the existing range of turbodiesels.
Comments