Frankfurt Motor Show 2013: Top 10 Electric and Hybrid cars
This year's Frankfurt Motor Show has witnessed a huge shift towards electric and hybrid powertrains, with Audi, Land Rover, Porsche and Volkswagen all unveiling ambitious projects.
What's surprising is the huge diversity in vehicles now available, with everything from small hatchbacks to exotic supercars now available with electric or hybrid powertrains.  Here's our top 10 'green' vehicles from this year's Frankfurt Motor Show.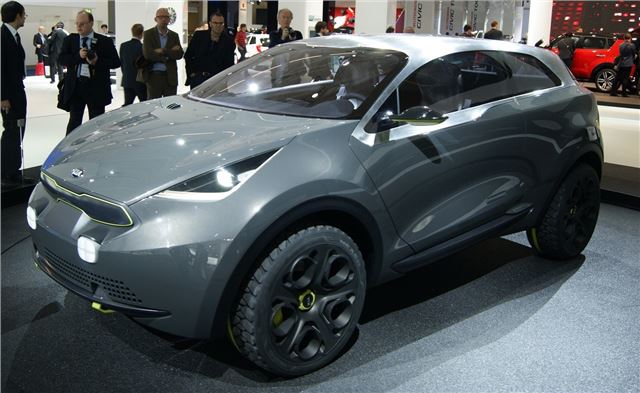 10


KIA
showcased its latest hybrid concept at the Frankfurt Motor Show. The Niro was created at the company's Frankfurt design and features a turbocharged 1.6-litre petrol engine coupled to a hybrid powertrain. The Niro could be Kia's rival to the Nissan Juke and features scissor doors, LED lights and a stainless steel roof. The 160PS engine powers the front wheels and is coupled to a seven-speed, dual-clutch transmissions. The hybrid system - which is powered from regenerative braking - delivers up to 45PS to the rear wheels and kicks in when road conditions require extra grip.
Comments