Frankfurt Motor Show 2013: Top 10 Cars From The First Day Of The Show
We've put together a list of the 10 cars that have had the most impact on this year's Frankfurt Motor Show ... so far. It's a mixture of stunning supercars and impressive practical hatches and estates.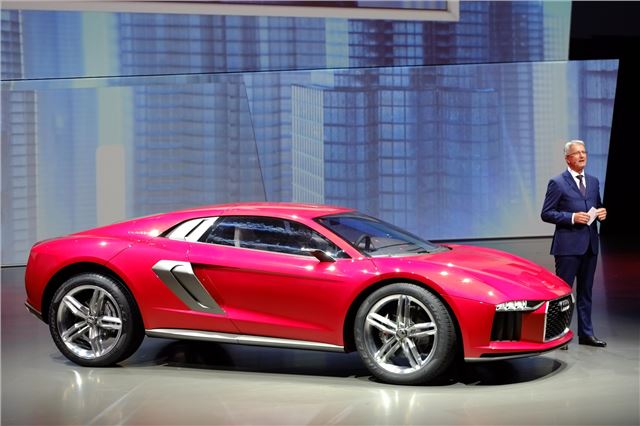 4


Audi has revealed the Nanuk quattro concept, a diesel powered coupe with 550PS, 1000Nm and a promised maximum speed of 189mph. Like the recently unveiled Sport quattro concept, it combines off-road ability with serious high-speed road and track prowess. It has been designed by Italia styling house, Giugiaro, which is now owned by the Volkswagen Group.
It's powered by a new 5.0-litre V10 TDI engine, developing its peak torque at a mere 1500rpm, while transmission is via a seven-speed S-Tronic gearbox. Although a concept, Audi has already fleshed out its specification and performance figires, claiming that the 1900kg Nanuk has a 0-62mph time of 3.8 seconds and a combined average fuel consumption of 36.2mpg.
Comments