Frankfurt Motor Show 2013: Top 10 British cars at the show
The British motor industry is going through a rennaissance currently, with sales, exports and production numbers on the up. We're also bucking trends as buyers, becuse unlike the rest of Europe, car sales in the UK continue to increase, and are now not far off exceeding pre-Credit Crunch levels in 2008.
The diverse range of manufacturers that bolt cars together in the UK aren't limited to those that wear British nameplates. Companies from across the globe are making huge investment, building cars here, taking advantage of the UK's quality standards, which are among the highest in the world. And here 10 of the best Brits at Frankfurt.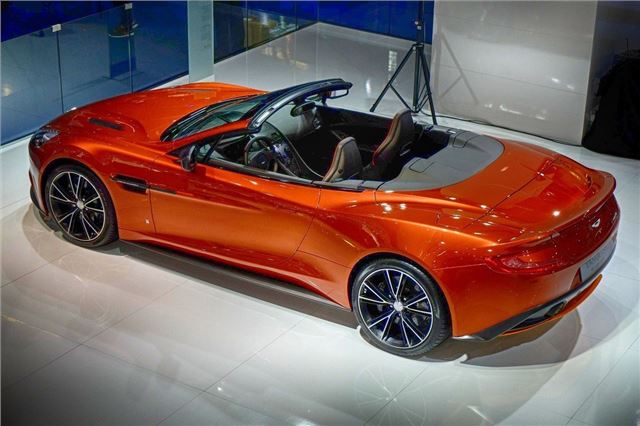 1


Aston Martin Vanquish Volante
Little more than a year ago, Aston Martin looked like it was in trouble - and yet, 12 months on it's celebrating the big centenary, is developing new models, and has a contract in place with AMG Mercedes. The Vanquish Volante reflects the new found-confidence at Gaydon, and will also be arriving in Aston Martin showrooms in the coming weeks. Customers in the UK and Europe set to receive the first cars before the year's end. The carbonfibre bodied convertible is more overtly looking than the DBS Volante, and boasts a number of useful improvements. Amazingly, the boot space has been increased, and with a 279 litre capacity – roof up or down – it's going to go down a storm at the local golf club. 
Comments