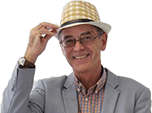 In the latest round of Euro NCAP tests the Volvo V40 scored the highest marks ever given to a small family car, as well as a five-star overall rating. Five star scores were also given to the Ford B-MAX, Audi A3, Renault Clio, and Kia Cee'd.
The Isuzu D-MAX didn't do quite as well, scoring a still creditable four stars – but it's much improved over the last model, which fared poorly when it was last tested in 2008. The Volvo scored so well thanks to a high pedestrian safety rating of 88%, which is partly achieved thanks to a pedestrian airbag.
The Ford B-MAX, with its sliding rear doors and absent B-pillars, does well to achieve a five star mark. In the event of a lateral collision a post in the door takes on the role of a B-pillar, increasing the rigidity of the car. In the crash tests it was found that the pillarless design did not compromise safety. The crash test footage for the Volvo V40 is above and for the Ford B-MAX is below.
.