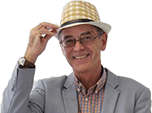 Alan Gow Honoured For Outstanding Contribution to Motorsport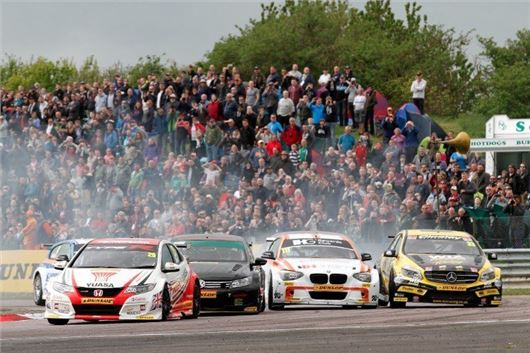 Published 02 July 2016
The man who made BTCC events the best and most exciting on the motorsports calendar has been honoured for his great achievement. 
Forget Formula 1. Anyone who likes to see real racing watches BTCC days on ITV4. And most of why that works so brilliantly and consistently well, is down to one man: Alan Gow.
Alan Gow's exceptional career in global motorsport was finally recognised by the MIA at its annual House of Lords Summer Reception on 28th June with the presentation of the award for Outstanding Contribution to Motorsport.
It was presented by the Rt Hon Anna Soubry MP, Minister of State for Small Business, Industry & Enterprise, and is the highest personal honour bestowed by the MIA. The annual event was attended by 300 leading figures from government, Parliament and the international motorsport industry, including 40 guests from Parliament (including 10 ministers) and 10 UK-based motorsport teams.
Following considerable motorsport success in his home country of Australia, Alan Gow moved to the UK 26 years ago, where he has since led significant growth for the motorsport industry, both in the UK and around the world, creating a wealth of investment and employment opportunities.
Gow currently serves as president of the FIA World Touring Car Commission, Chairman of the Motor Sports Association (MSA) and a chief organiser of both the British Grand Prix at Silverstone and the World Rally Championship in Wales. He is also director of the hugely popular British Touring Car Championship and a long-standing member of the Executive Committee of the Motorsport Industry Association.
Speaking of his award win, Gow said: "I'm truly honoured and humbled to receive this accolade from my fellow MIA members. While I may be an Australian, I am a dyed-in-the-wool supporter of UK motorsport. Indeed, if my work since arriving here in 1990 has benefited the sport of which I'm so proud of in any way, I'm overjoyed to have made that contribution. I'd also like to personally thank the MIA for the great work they continue to do for our sport and industry."
Chris Aylett, CEO of the MIA, added: "The MIA is delighted to present Alan Gow with the outstanding contribution award. A reliable and knowledgeable advocate of the British motorsport industry, Alan has a well-deserved reputation as the backbone of touring car racing, both here in the UK and worldwide. His dedication and exceptional personal commitment to the business of motorsport epitomises what is needed to be worthy of receiving this coveted award."
To find out more about the MIA and its programme of events, please visit www.the-mia.com.
Comments
Author

Honest John
Latest