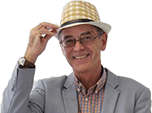 Guy Martin and Triumph Going For Motorcycle World Land Speed Record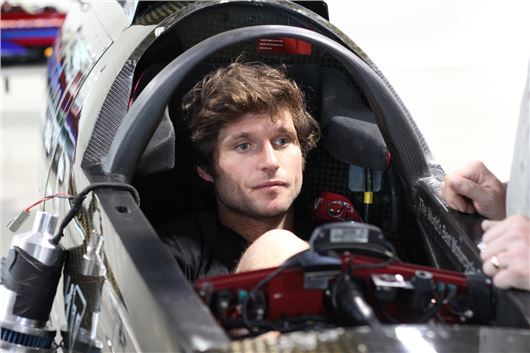 Published 09 July 2015
Triumph Motorcycles has confirmed a new motorcycle land speed record attempt at Bonneville Salt Flats, Utah on 23-27 August 2015.
Isle of Man TT legend, adrenaline junkie and truck mechanic, Guy Martin is confirmed as the pilot who will attempt to break the FIM record of 376.363 both ways over the measured mile.
The 2015 Triumph Rocket Streamliner features a carbon Kevlar monocoque construction with two turbocharged Triumph Rocket III engines producing a combined 1,000HP at 9,000 rpm. The motorcycle is 25.5 feet long, 2 feet wide and 3 feet tall. Powered by methanol fuel, the bike is competing in the Division C (streamlined motorcycle) category.
Triumph has a long legacy of smashing the land speed record and held the title of 'World's Fastest Motorcycle' from 1955 to 1970 with the exception of a brief 33 day period. The record-breaking Triumph Streamliners which included: Devil's Arrow, Texas Cee-gar, Dudek Streamliner and Gyronaut X1, the former achieving a top speed of 245.667 mph (395.28 km/h). Today's record, held by Rocky Robinson since 2010 riding the Top Oil-Ack Attack streamliner, sits at 376.363 mph (605.697 km/h).
The iconic Bonneville name was conceived following Johnny Allen's land-speed record runs at the Salt Flats in September 1955, when he reached the record breaking speed of 193.72 mph. The first T120 Bonneville model was unveiled at the Earls Court Bike Show and went on sale in 1959.
With final testing scheduled at the Bonneville Salt Flats in mid-July, the record attempt will take place 23-27 August 2015.
To follow the progress of the world land speed record attempt, please visit Triumph.co.uk
Comments
Author

Honest John
Latest