Honest John's Motoring Agony Column 6-6-2015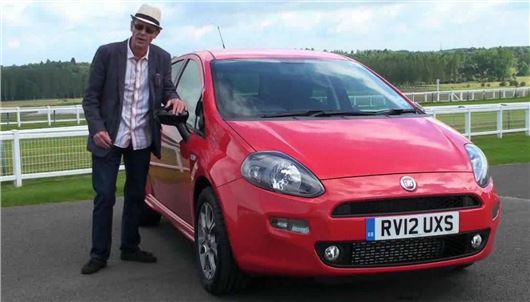 Published 06 June 2015
This weeks automotive outpourings include fuelish errors, sacrificing cylinders, Boxt junctures, outrageous Audis and many more that Telegraph Cars squeezed out.
As usual, emails to Honest John should be addressed to: letters@honestjohn.co.uk  Please try to keep them as short as possible.
Fooled injection
I drive a 2008 Vauxhall Zafira Diesel. This evening I accidently put £6 of petrol in before realising. I then topped up with diesel. Will my car be okay?
AM, via email
Probably. I've got away with 10 litres; you've only put in about half of that. Keep topping up with diesel. Never let the level get low because the petrol will stay in the tank floating on top of the diesel for maybe as long as 2,000 miles before it has completely dispersed. A lubricity enhancing additive will help, and Shell V-Power Nitro Plus diesel contains the most lubricity additive of any diesel.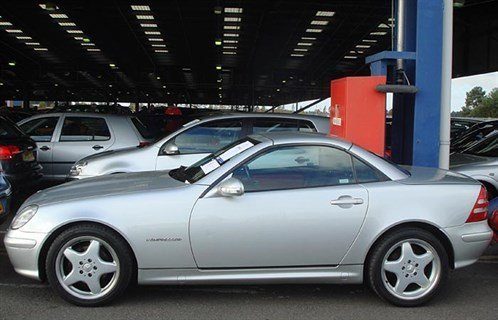 Roofless approach
I am thinking of buying a Merc SLK probably a 2000 to 2003  - either 200 Komp or the 230   but definitely with auto box. I am very fussy and would want a full DSH if possible and it must be immaculate  - looking around they appear to be very cheap and its is easy to get a 2 owner etc in great condition for c. £2,500. I want to keep this as a along term third car for fun. However - is there anything I need to be aware of in terms of maintenance or work that should have been done by a careful owner before I buy? Are there any major pitfalls? Would a BMW Z4 be a better choice?
KD, Bangor, Co. Down 
The roof mechanisms inevitably fail and are expensive to fix. And the bodywork rusts badly. More in the entry in /carbycar  A BMW Z3 rather than a Z4 is in this price range. Among soft roadsters, I think a BMW Z3 is probably a better bet than an SLK, but neither are true sports cars. 
Bitter blow
Hi, My daughter's car is now a write off after it was hit by a car that suffered a blow-out of its front tyre. The Police say this is a no fault accident. Does this mean that my daughter will have to claim off her insurance with no claim against the person that caused the accident? 
AT, via email
Probably. But she could try claiming that poor maintenance by the other driver caused the blowout and therefore the other driver was responsible. I have never heard of a tyre blowing out for no reason. Usually it's because it is under-inflated or has suffered damage from a pothole, kerb or road hump, and that is the driver's responsibility. The fact that the police aren't charging him may just mean he's been lucky. He still drove into your daughter's car.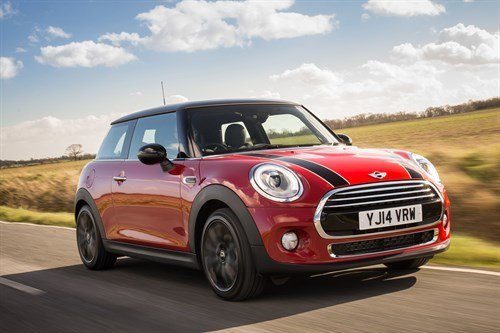 Cooper pooper?
I'm considering buying MINI Cooper 3-cylinder. Opinion, please? 
AJ, via email
Great fun. Far better than the second generation MINI Cooper. But BMW loads the list price with on the road charges and essential extras packs that can add £3,000 - £4,000 to the outlay.
Auto biographic
In January I filled up at our local Eastbourne Tesco filling station as usual but a few days later, I noticed the car was performing badly with a loss of power. My local Toyota dealer diagnosed contaminated fuel. The head mechanic who carried out the work advised me that the fuel filter was particularly bad and the fuel was the wrong colour and consistency. The repair bill was £438.29 and with cost of the fuel, I claimed £500 from Tesco. To date they have refused the claim, stating they have systems to stop this happening and that they have had no other complaints. I asked them what other item they sold which required more that one complaint before providing recompense but I have not had a satisfactory answer. I have now made a claim through the Small Claims Track of the County Court but it appears they are going to defend the claim. Unfortunately, I don't think I can go through with the case as it will be expensive to arrange for the mechanic to attend court. I appreciate that I may be able to claim reasonable expenses but I can't take that risk. Have any of your other readers had this problem and if so, what was the outcome? I would mention that I have provided Tesco with evidence that I had only purchased diesel from Tesco for the year preceding the problem.
DP, Eastbourne
Biodiesel seems to be more prone to contamination than purely fossil diesel. My experience is that Tesco resists these claims unless claimants get together and take a class action. The only way you can do this is use social media to find them. Or postcards in newsagents windows. Or the local paper if you can get it interested.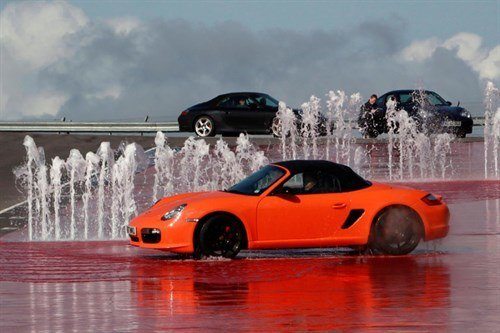 A private matter
I am replacing my 2010 Boxster S and wonder whether to sell it privately to get a better price than a trade-in. I haven't sold a car privately for 15 years, so would appreciate your thoughts if this is a good idea together with any advice you can give me. I would probably advertise it on AutoTrader.
 
MH, via email
Unless potential buyers can prove they are insured, do not allow them to test drive the car. Take payment in cash in a bank, then immediately bank it, so payment cannot be revoked. Your ad is likely to attract more traders than private buyers and they will try to beat you down on price. I'd also advertise on Pistonheads.
Broken brakes
I have the ABS CPU issue on my Skoda Octavia. I have a report from a Skoda main dealer stating that the problem is an internal wiring issue in the CPU unit but Skoda have refused to get involved, so far. I have now had to put my car into a local garage as I cannot afford the full repair costs in a main dealer (quoted approx. £1,200) and need to get the car back on the road. The local garage is trying to repair the CPU unit, but estimate the bill will still be over £500? My car has a full service history (not all main dealer but the first two were) and has done just over 63,000 miles. This problem happened immediately after I had to brake heavily and the ABS kicked in. There was no accident or any type of crash, just a long wet slide, the ABS was on for 5-7 seconds. Can you suggest a way forward for me? I think it is disappointing that what seems to be a design fault in an electrical component, which will only fail when called upon can be brushed aside in this way,
CS, Great Chesterford, Essex
More likely to be the brake pressure sensor inside the ABS/ESP module than the CPU. Refer it to http://www.ecutesting.com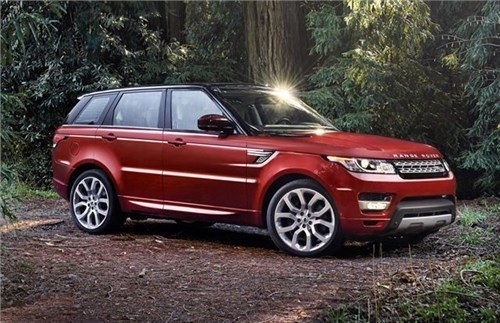 Making Rangements
Hello again. I tried out the Audi RS4. Amazing car, but you have to drive it fast to really enjoy it. I am thinking that a Range Rover Sport will actually give me more what I am after day to day. Would go with V6 Diesel. Which is the spec to go for? HSE or Dynamic? Are there any 'must have' extras?

PR, via email
The RR Sport 3.0V6 diesel  (or a Porsche Macan V6 diesel) make more sense than the V8 diesel. Go for the trim spec you feel best in. But important not to go for bling wheels. Preferably 19". 20" barely acceptable. 21" just stupid bling that give a poor ride, wear the very expensive tyres badly and are most susceptible to rim and tyre damage. The surround camera system is a useful extra.
Sensorship issue
I bought a 2008, E90 BMW 318i just short of six months ago from a garage in Northwood, which is 80 miles from where I live. Of late and intermittently an engine warning light appears when the engine is cold. If I switch the engine off once warm and restart, the light no longer appears. I have had the fault diagnosed by an official BMW dealer and have been told that the Nitrogen oxide sensor and the pulse generator on the exhaust camshaft require replacement at a cost of £621. The garage in Northwood is insisting that it carries out its own diagnostic check to determine if the diagnosis already carried is correct. They further want the car overnight in order to carry out a 'cold start' to see if the problem has been resolved. I consider there to be no justification for this course of action. My argument is that the problem has been detected and replacing the above items will resolve the problem without the need for the car to remain with them overnight. Am I bound to have the work carried out in the manner in which they are stating or do I have reasonable justification to insist that the parts be replaced as per the BMW diagnosis and the car be handed back to me the same day? I would greatly appreciate your thoughts on the matter.
DM, Peterborough
 You have two simple choices. If you have already had the fault diagnosed by a BMW dealer, take the car back to that dealer and have the work done there. Trying to get the work done somewhere else, presumably on the cheap, breaks the chain of liability if the original diagnosis is wrong. However, if I ran the garage that sold you the car I would insist on doing the job the way they want to. They may even find the car doesn't need both sensors.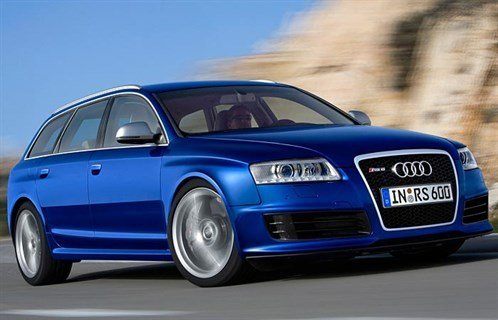 The only way is RS6
I am seriously considering buying a used Audi RS6 Avant, spending around £30k at an Audi dealer so that I can get an Audi extended warranty, etc. I love cars and driving and have always wanted either an M5, RS5 or E63, as they all do an estate version. The RS6 with its 4-wheel drive looks to be the best car for UK roads, but have I missed something? Petrol and service costs I can work out, but are there any insurance companies who specialise in these sorts of cars as the run of the mills firms are not interested. I am almost 50 with a clean licence.
SE, via email
I guess you mean: /carbycar/audi/rs6-2008/ Avant and saloon. Has had terrible results in the Warranty Direct Reliability index, based on actual warranty costs for RS6s more than 3 years old. Awesome to drive and, as we point out, it has more performance than you can actually use. You'll find a specialist insurer here: /useful-websites/tax-insurance-warranties/  I use http://www.norton-ib.co.uk
Taking the train
Hi John, I just attended a speed awareness course (35mph in a 30 zone) and they suggest we think about doing a driver training course. Which is the best to do, IAM or the ROSPA one? The mature drivers assessment looks good, or is it worth doing the more expensive ones. Indecently my insurer Aviva say my cover/premium is not affected so long as no points.
MM, via email
IAM best. Take it all the way to become an IAM member. I'm pleased that Aviva did the right thing. Some insurers don't.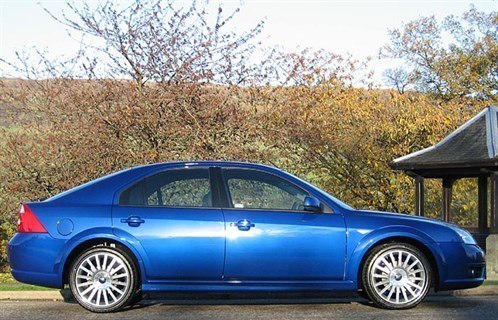 Six appeal
I still have my 2001/51 reg Vauxhall Vectra V6 2.6 SRI, and my single concern is that the aircon had failed and needs a replacement compressor and condenser (around £1,000 including labour, etc.).  I Have found a good mechanic: Beckley Garage, Bookham, Which is always a bonus. (David fixed a handling issue I had been plagued with for over 2 years and which many other mechanics said didn't even exist.) Reasonable garage bills too. I am now driving on the M25 about 50 miles a day, three days a week, for work. I love the power of the Vectra, but just wish the A/C worked again. So I have been looking to replace the car, with something reasonably similar. Its V6 2.6 engine is so flexible and thus very hard to give up. I have been searching for a replacement, with a guide price of £3,000 maximum £1,500 minimum. I am looking for a 6-cylinder and also thinking about Mercedes, but worry since I've heard I should only purchase from approved dealers to ensure FSH, but they don't have any cars in my price range.
RJ, via email
If you buy a £2,500 car from a dealer he will probably have £1,500 profit in it. So the only sensible way to buy a £2,500 car is to buy privately from a genuine private vendor. I don't usually recommend a make and model for this sort of money, but the car that will give you everything the Vectra 2.6 V6 gave you and more is a Mondeo Mk III 2.5 V6. That's has wonderful (chain cam) engine. Check out what to look out for in the Ford Mondeo Mk III entry in /carbycar
Roller coaster
My 2014 Vauxhall Astra recently rolled down my street with the hand brake up and collided with my neighbour's car. The garage at which my car is being repaired says my hand brake and brakes are fine. My insurance company is charging me my excess and is taking 2 years off my no claims. Is there anyone I could speak to regarding this as I feel I should not need to pay the excess and have 2 years taken off my no claims since I wasn't in my car? I had a previous occurrence where my car rolled back with hand brake on last year. I took my car to the dealer I bought it from and he didn't find anything wrong either.

LM, East Kilbride
You should have left it in gear and with the front wheel pointed so it would roll into a kerb rather than roll down the hill. These instructions are in The Highway Code. What will have happened is that as the brakes cooled down the metal contracted enough for friction between the pads and the discs to be lost. It's quite common.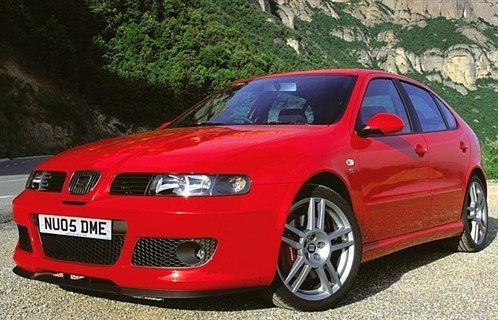 The kinks of Leon
My son has a SEAT Leon Cupra R 1.8 litre turbo, with the AMK engine which he has owned since new in 2002. It has been a fabulous and largely trouble-free vehicle over 145,000 miles. But it recently started emitting blue smoke from the exhaust, which we notice occasionally. For example it is sometimes quite apparent when reversing. Otherwise, performance is fine. From new, it has always consumed a moderate amount of oil, and he says that no significant increase in oil consumption is currently apparent. He uses a grade of Mobil 1 which we believe is 0W/40, and some have suggested we should use a 10W/40 or 10W/50 grade. Do you have any comments on what the problem could be and whether a change in grade of oil would be a good idea?
JH, cia email
The valve stem oil seals will be starting to fail and need replacing. I would definitely not change to a heavier viscosity oil. (I ran an auction bought 2000X 20VT 180 for a year in 2002, but only from 20k to 30k miles.)
Pad day
My KIA cee'd 1.6CRDI automatic is now two and half years old, the longest I have retained a car out of the 43 I have owned, and intend to keep until the new GT line arrives, subject to the 7 speed DCT box being acceptable to me. Mileage is only 21k, front tyres more worn than the rears and I am perplexed as to why you do not recommend changing front to rear, which I have always done on my previous cars that required same. Front pads down to approx 3mm and I want to change, but not happy with the KIA price of £150. I went to Tyre City where I bought the excellent Goodyear Efficient Grip Performance tyres that impart some steering feel into the cee'd. Tyre City quoted me £79.99 to supply and fit pads which turned out to be the wrong size and they cannot source the correct ones but they only use Delphi would appreciate your informative comments 
GB, Edgware
You can change front to rear, preferably same side in case the tyres are directional. I could not agree more about Goodyear Efficient Grips. I have them on a Peugeot 308, and they were also fitted to a Golf Alltrack we recently tested. Grippy, quiet and comfortable. Over the pads you have two choices: Pay the KIA dealer's price, or find someone else other than Tyre City who will fit genuine KIA OEM pads for less money.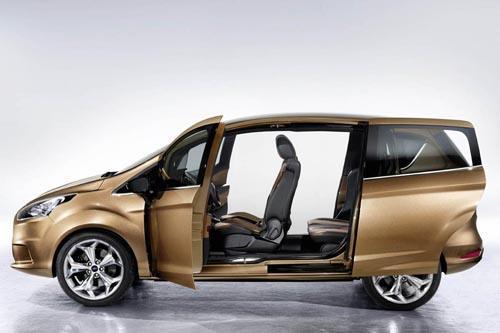 Pillarless of society
I am looking to change my 2011 Focus 1.6TDCI, which has covered 30k miles. I am thinking of a Ford B-Max. Do you have any knowledge of this vehicle, and which model would you recommend? I travel about 8,000 per annum. I would prefer a diesel because I like to 65+ mpg I get from my Focus.
CB, Peterborough
/road-tests/ford/ford-b-max-2012-road-test// and /carbycar/ford/b-max-2011/  Best engine: 1.0 Ecoboost 120PS. These engines don't have dual mass flywheels so don't suffer the same clutch and DMF problems as Focus 1.0 Ecoboosts and don't have DPFs so don't suffer diesel problems. Ignore the list prices. They are always available at discounts. Try http://www.drivethedeal.com
Credit where credit is due
A follow up on my case where the, dealer refused to allow me to reject a faulty car I bought from him a month previously and insisted I had to have it transported from Warrington to Manchester at my expense so he could look at it (no mention of fixing it). I verbally rejected the car and sent a recorded letter confirming this. The credit card provider sent me the claim forms under Section 75 of the 1974 Consumer Credit Act and reversed the transaction. I will let you know the outcome as it may well help someone else in the future. I am confident after the conversation with Barclaycard that they will help as they apologised for the issues I am having and said I had a case.
DC, via email
Well done. Another success under Section 75 of the 1974 Consumer Credit Act. See: /faq/consumer-rights/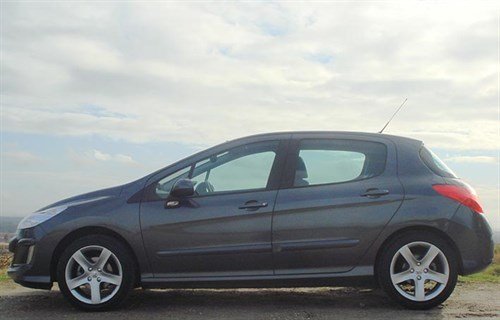 Filter tips
I own a 2008/58 Peugeot 308 1.6 Sport. According to the Peugeot web site it only needs a full service every 16,000 miles and I have done 6,500 miles since a full service last May before its MoT. It needs the oil topping up every 800 to 850 miles. Does it need a service? Is it possible to just change the oil filter and not all the engine oil as it is topped up fairly regularly? Your advice would be much appreciated. The total mileage is 69,300
RHE, Newport, S. Wales
Every car needs an oil and filter change every 10k miles or every 12 months whichever comes first, and in fact my 9 month old 308 1.2 PureTech 130 told me it needed a service at 10,000 which I duly had carried out.
Comments
Author

Honest John
Latest