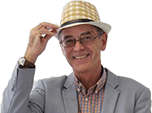 Auto Retail Network names the best and worst car manufacturer websites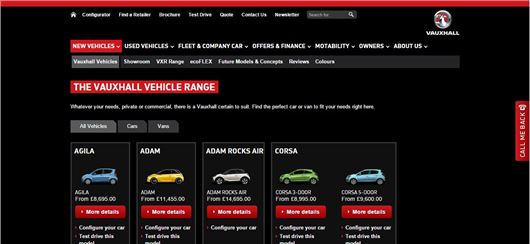 Published 18 November 2014
Trade publication Auto Retail Network (ARN) has analysed all of the major car maker websites to name the best and worst, based on user-friendliness, device compatibility and useful features.
Websites were commended for offering a smooth, easy interface and for offering useful features besides the usual, such as independent reviews. Points were deducted for problems like a lack of proper mobile functionality, or for excessive information gathering – for example when requesting a brochure.
Vauxhall came out on top with an overall rating of 81 per cent. Its top position is an improvement on the previous ARN report, in which Vauxhall came third. ARN commended the site's independent model reviews in particular.
Second place went to Renault, rated 78 per cent. Special praise was given for the website's service booking tools. Close behind was Volkswagen, which was the best rated site in the 2013 rankings. The site was praised for its user-friendly and detailed new car content, but the configurator was criticised for its performance.
Nissan and Honda took the fourth and fifth spots, respectively. The Nissan site was marked up for its use of video content, while the Honda site's mobile compatibility was commended.
At the other end of the scale, in equal last place were the Alfa Romeo and Porsche websites, with overall ratings of 52 per cent. Both were marked down for their mobile and tablet compatibility. The Dacia, Fiat and Volvo websites complete the five poorest performing manufacturer websites. 
Comments
Author

John Slavin
Latest