Dacia moves Duster production to Europe after rust issues surface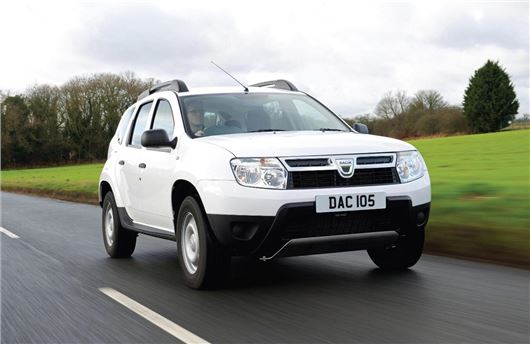 Published 09 September 2014
Dacia has moved production of right-hand drive Duster models from India to Europe, after dozens of cases of rust emerged.
Dacia says that the transfer of production is unconnected to the 90 complaints it has received so far from UK Duster owners about corrosion on their cars and that the timing of the production move is coincidental.
UK-bound Dacia Dusters were produced in Renault-Nissan's Chennai factory in India until summer this year (2014), when production was shifted to Dacia's Pitesti plant in Romania, where the company already produces left-hand-drive Dusters. 
A Dacia spokesperson told us that the production shift had "been in the pipeline for a long time," and was a decision made for "economic and logistical reasons."
The spokesperson said: "Having the production moved to the Pitesti plant in Romania means we can get cars to customers quicker. The lead time for a right-hand drive Duster to the UK [was] around eight weeks [from Chennai], so for economic and logistical reason's we've moved production.
"It's cheaper to get the cars to the UK from Europe – certain duties are different, and lots of the Duster's parts are sourced from Romania. All these things save cost, which is important for our brand."
The waiting time for a Duster has been reduced by three- to four weeks by moving production from India to Europe, estimates Dacia.
Dacia says that it was first made aware of the corrosion issue in ealy 2014 and immediately instigated a "robust fix," including contacting owners through its website and offering an inspection and free repair if necessary. Any repaired car receives a free additional one-year paintwork and corrosion warranty. The original statement, dated 16 June 2014, can be found here.
Since that statement the company has received communications from 161 Duster owners: 90 to report rust, and a further 71 to enquire about the issue. This is in the context of 20,000 Dusters sold so far in the UK since its launch in mid-2012.
"There were inconsistencies in the paint process at the factory, in limited numbers at the Chennai plant," said the Dacia spokesperson. "Surface corrosion can appear on the apertures – the door sills and bonnet. We're making steps to contact customers to bring their cars in for an inspection. Each will get a courtesy car and if there's a problem, the paint is corrected under warranty."
The issue with the paintwork does not affect every Duster produced in Chennai, which is why Dacia is offering an inspection rather than a recall, and it does not affect any other Dacia model or any other vehicle produced at the Indian plant, which is joint owned with Nissan.
The latest statement from Dacia on the corrosion problem, dated 19 August, confirms that "an inconsistency in the process of painting the bodywork" affected cars delivered between January 2013 and August 2014, but that "the production process has now been modified and from today new customer orders are not affected."
The full August statement can be viewed here.
Comments
Author

Mark Nichol
Latest