Audi rolls out 'cam' service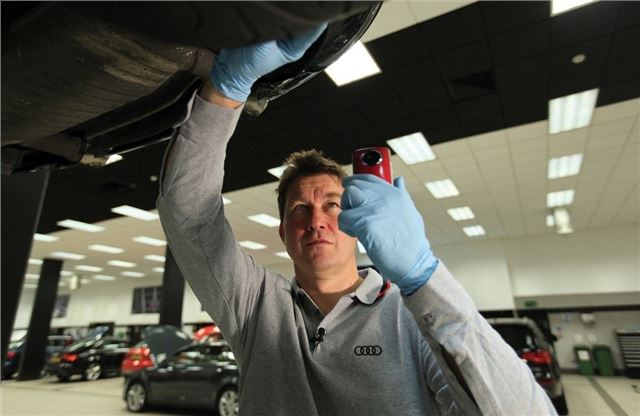 Audi centres across the UK are now offering the 'Audi Cam' service, which allows customers to see what technicians are doing in the workshop and to have problem areas identified to them remotely via a web page. Customers can then approve work without even visiting the dealer.
The system gives owners a web page, onto which a short clip identifying the customer car, along with clips detailing problem areas are uploaded. The page is optimised to be displayed on both computers and smart phones, so it can be viewed on the move. 
The page can only be accessed by a PIN number unique to the car owner, and contains all of the clips of the car and the technician, along with a quote for the cost of the work and buttons to either approve or reject the work, or to request a call and discuss it further.
The Audi Cam system compliments 'Direct Reception' which was launched in 2011 and allows customers to see their cars being worked on the workshop from the comfort of reception.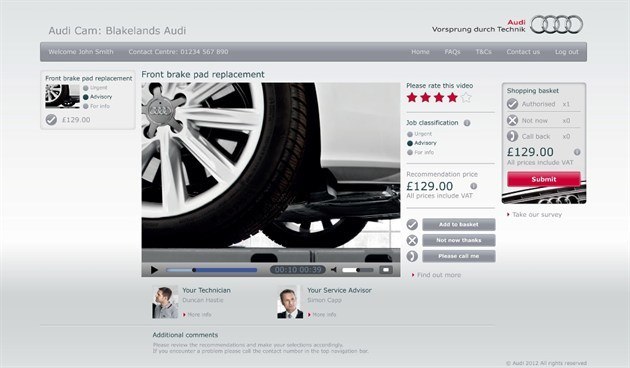 Comments