£8,995 Dacia Duster SUV Has Chain Cam Petrol Engine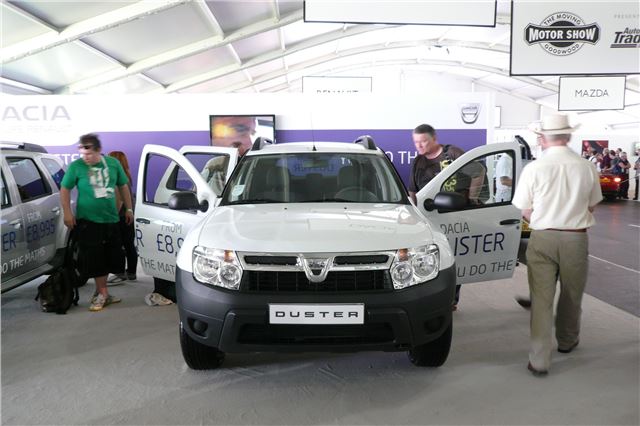 As well as a modern chain cam petrol engine the £8,995 Dacia Duster also has a gas bonnet strut and a switchable passenger airbag.
The £10,995 4x4 version has a full size spare wheel
It may be cheap and you may have to wind your own windows (no a/c) and talk to yourself (no radio), but this car is very serious value for money.
At the Moving Motor Show at Goodwood today we also learned that RHD UK Dusters will be built in India and production will start next month. But pre-orders for the Indian marker mean that UK customers will not get their Dusters until January 2013. 
The cars are also built in LHD in Romania and in Russia (in Russia they are badged as Renaults).
The only potential problem area we found looking under the car is that the exhaust pipe of the 4x4 passes under the rear diff and axle, making it vulnerable to damage when driving along ruts.
More about the Dacia Duster in this news item.
Prices and links to buy one in the Duster car by car entry.
Comments