Ford of Britain is 100 years old
To celebrate the centenary of Ford of Britain in 2011 the company is exploring its photo archive to reveal rarely seen images.
The company is releasing a new one each week. Here are the most recent. You can also find our trip to explore the Ford Heritage fleet here.
Click on a thumbnail for a larger pic.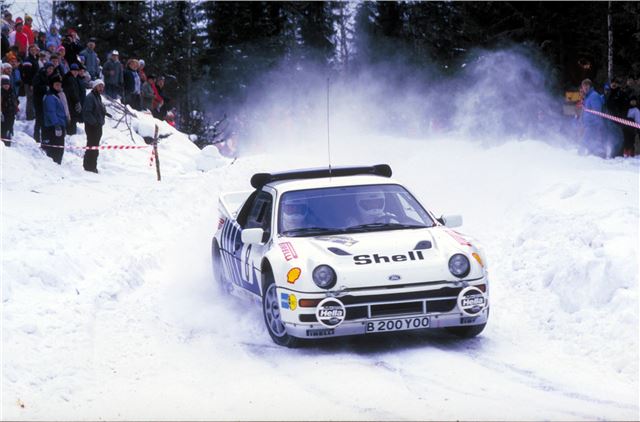 50


Rallying is a tough, and sometimes cruel, sport. Designed as a Group B rally car, the RS200 was turbocharged, mid-engined, light, 4-wheel driven, and fast on any surface. As regulations demanded, 200 examples were built in the UK with production starting in 1986. Its rallying career was cut short when the FIA reacted to a number of serious accidents by banning aerodynamic devices on Group B cars and then calling a halt to the entire class from 1987. As a result the RS200 was transformed from stark rally car to a more luxurious road car specification, albeit one that was still cramped, noisy, high-revving and physically demanding to drive. Despite such setbacks Ford has maintained its commitment to rallying and it recently announced its continued participation in the FIA World Rally Championship for 2012 and 2013. Long-term partner M-Sport, which has successfully operated Ford's WRC activities since 1997, operates the programme from its state-of-the-art facilities at Dovenby Hall in north-west England.
Comments