Ford of Britain is 100 years old
To celebrate the centenary of Ford of Britain in 2011 the company is exploring its photo archive to reveal rarely seen images.
The company is releasing a new one each week. Here are the most recent. You can also find our trip to explore the Ford Heritage fleet here.
Click on a thumbnail for a larger pic.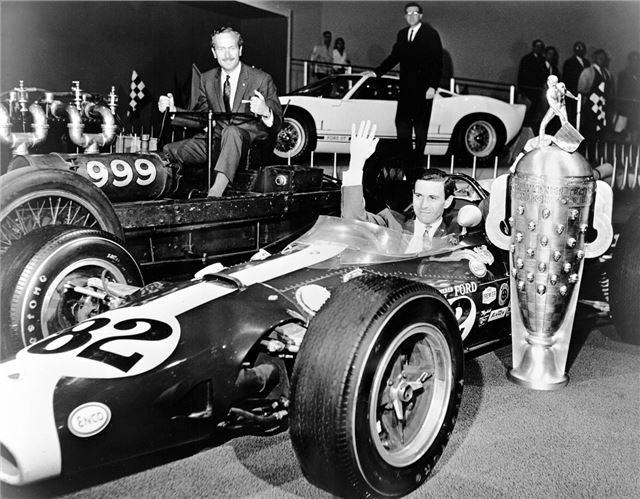 33


This weeks image depicts Jim Clark, fresh from a 1965 Indy 500 win. Leading the race for 190 of the 200 laps, Clark was the first non-American for 49 years and the first ever Briton to win the famous race. His Ford V8 powered Lotus 38 was the first rear-engined car to take chequered flag. And having won the Formula One championship earlier in the year Clark was the only driver to ever take both titles in the same year.
Comments