Ford of Britain is 100 years old
To celebrate the centenary of Ford of Britain in 2011 the company is exploring its photo archive to reveal rarely seen images.
The company is releasing a new one each week. Here are the most recent. You can also find our trip to explore the Ford Heritage fleet here.
Click on a thumbnail for a larger pic.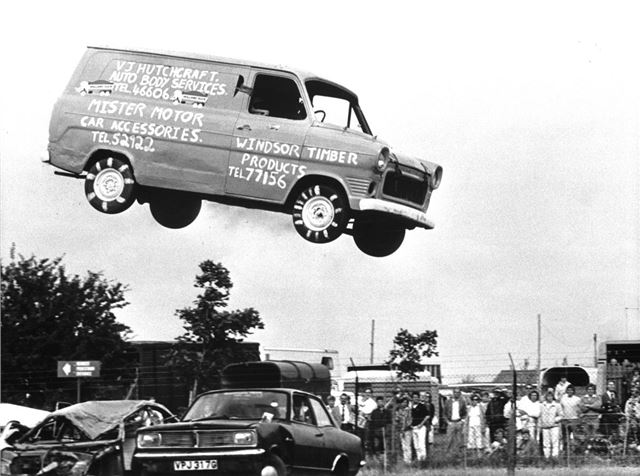 20


This image depicts a Ford Transit leaping over 15 cars at the hands of stunt driver Steve Matthews, in an effort to raise money for charity. Apparently the only modifications were the removal of the windscreen and tape to keep the bonnet down.
Comments