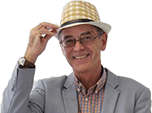 Chevrolet signs up to Motor Codes
Chevrolet has been in the UK for five years and is celebrating by offering its customers a comprehensive aftersales package with the trust and reassurance of Motor Codes at its heart.
"Motor Codes will form a key part of our customer-facing strategy as we push the Chevrolet brand forward from the strong base we have established in the UK," commented Mark Terry, Chevrolet UK MD. "We are offering our customers the best ever commitment to quality and aftersales service and having the support of Motor Codes gives our offer even more credibility and essential reassurance."
The manufacturer's 'Five-Year Promise' goes above and beyond the industry-wide standards set by Motor Codes, delivering its customers what it describes as the 'UK's best service campaign'.
"We're delighted that Chevrolet has chosen to integrate Motor Codes with its latest high-profile campaign. The move reinforces the message that our Codes of Practice offer the confidence that motorists need to have in new cars, garages and warranties," said Chris Mason, Motor Codes director.
The integration of the Code by Chevrolet comes in the same week that Motor Codes revealed that 93% of its customers would recommend the garage to friends and family. The survey of over 3,700 motorists reflects the satisfaction felt by millions of Motor Codes customers, plus those that used the www.motorcods.co.ukGarage Finder more than 200,000 times this year to find a garage they could trust.
The innovative deal offers buyers of all new Chevrolets a five-year warranty, five-years free servicing, five years roadside assistance, five years of free annual vehicle health checks and free MoT test cover until the car is five years old.
For a garage you can trust, use the Garage Finder at www.motorcodes.co.uk and for free independent advice, call the Motor Codes Advice Team free on 0800 692 0825.
Comments