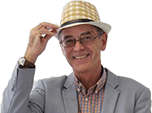 Win Rides in the Mercedes SLS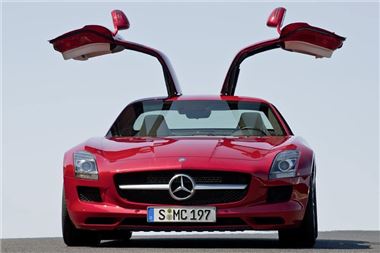 Mercedes-Benz is offering fans exceptional 'money can't buy' chances to experience its new super sports car, the incredible SLS AMG. A car so rare, it will be near impossible to simply book a test drive.

These exclusive experiences include driving the 6.3-litre V8-engined, 571 hp SLS AMG around famous European racetracks including Hockenheim and Spa; being driven in the car by former Formula 1 and current DTM racer David Coulthard; tackling the famous Top Gear test track - and unique SLS AMG driving days at Mercedes-Benz World. Only a lucky few will be given the opportunity to enjoy these experiences.

Subtle links to a number of 'rare chances to experience the SLS AMG' entry forms are hidden on the internet and out in the real world. And they can only be found by looking a little deeper into the SLS AMG online…

It all starts at the beginning of June, the first experience is the opportunity to be driven at breakneck speeds by David Coulthard, with a new rare experience being unveiled every few weeks throughout the Summer.

Fans should start by visiting SLSAMG.Mercedes-Benz.co.uk

Here they will find hints for where to start looking, as well as be able to sign up for updates via email, SMS, Facebook and Twitter.
The new SLS AMG is the first car to be developed entirely in-house by the experts at the high performance division of Mercedes-Benz. Launching in the UK on 1 July, the new car takes the concept of a super sports car and gives it a fresh new approach.
Its hand-made V8 engine is front-mid mounted for perfect weight distribution, while a sophisticated double-clutch AMG SPEEDSHIFT DCT 7-speed transaxle-mounted sports transmission gives perfect responses whether cruising through town or putting in laps on a track.
Connecting the engine and gearbox is a carbon fibre propshaft – weighing just four kilogrammes – taken from a Mercedes-Benz DTM racing car. All this adds up to a 0-62 mph time of just 3.8 seconds, before the SLS AMG powers onto a top speed that is electronically limited to 197 mph.
Outside, the unique Gullwing doors, the muscular stance, the extended bonnet, and the short rear means that the new SLS AMG draws inspiration from the iconic Mercedes-Benz 300 SL of 1954. But it brings that idea bang up to date to create the company's first ground-up super sports car.
The SLS AMG drips stunning styling from every shutline, curve and crease – its low and wide sculpted grille, gilled flanks, flared wheelarches, straked bonnet, shallow glasshouse and cab-backwards proportions clearly signal its massive performance and ability.
Add in the rare chance to enjoy the SLS AMG in person, and this new initiative is guaranteed to generate interest in this year's most exciting new car.
Comments