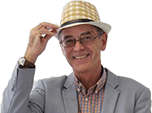 Rising oil costs 'to result in higher petrol prices'
Petrol prices are set to increase due to a rise in the cost of oil - potentially hitting motorists in the pocket.
It is expected that petrol pumps across the UK will soon experience a price hike as the current worldwide cost of oil stands at $112 (£56) per barrel.
At the moment, unleaded petrol costs drivers 107.94p, while diesel can be attained for 117.13p.
Speaking on behalf of the AA, Luke Bosdet stated that the increase is starting to hit drivers.
"For the majority of motorists, they are absorbing the extra cost into their budgets. But for the lower income driver who relies on their car, it's really beginning to bite," said the expert.
Petrolprices.com recently stated that it expects petrol prices to hit £1.50 by the end of 2008 - possibly as soon as September, according to the Guardian.
Comments