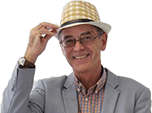 Survey Shows Work Pressure Leads to Speeding

Work pressure is driving employees to distraction - and over the speed limit, says new survey.
- 51% of employees use their mobiles when driving for work
- One in five has driven over the speed limit to get to a meeting on time
- 15% of employees feel pressured to commit driving offences
Royal & SunAlliance (R&SA), the UK's largest commercial insurer, is warning businesses that their employees are regularly breaking the law when on the road and are increasing the risk of accidents and endangering lives. A new survey, commissioned by the insurer, has shown that high numbers of employees are speeding and using their mobiles when driving for business, with many feeling under pressure to do so.
(Since using a hand held mobile while driving has been made a specific offence, 175,000 drivers have been prosecuted for this.)
One in ten respondents feel they have no option other than to make or answer calls while driving, while a fifth (21%) admitted to having broken the speed limit to get to a meeting on time. Thirteen percent said they are more likely to speed when driving for work purposes than during private trips.
Nearly ten percent of respondents said they are more likely to take chances, such as driving through amber lights when under time pressures for work versus travelling with their friends and family. However, it was the figure of 51% of respondents who use their mobiles when driving for work that has most alarmed R&SA.
Graham Johnston, commercial motor underwriting director, from R&SA said, "Companies have a legal responsibility to encourage best practice on the road. For example making and receiving calls with a hand held mobile is breaking the law, increasing the risks to the individuals, other motorists and to the company as a whole.
"What's more, best practice policies must include the creation of healthy company culture where employees do not feel pressured into taking unnecessary risks when driving – and are actively encouraged not to break the speed limit nor to use their phone while on the move."
Drivers in Northern England take the most care when driving for work with 41% saying they are extra cautious when driving for business than when travelling in their private time. Respondents from Wales (25%) and those in East Anglia (23%) took the most road risks when working.
Employees in the East Midlands (80%) and West Midlands (90%) do the most driving for work of all the UK regions, while across the UK as a whole nearly three-quarters (74%) of all adults say they use their own car for work purposes. Employers need to be aware that private ownership of the vehicle does not absolve them of their responsibilities when vehicles are driven on company business.
Employees in manufacturing industries are the most likely to feel pressured by colleagues or bosses to speed (13%), while those in the financial services sector are best at switching their phones off when in the car; 67% say they always do so.
For more information on safer driving initiatives please speak to your usual R&SA contact, or see our website,
www.royalsunalliance.com
Comments