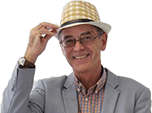 Strong Bidding at Brooklands Classic Auction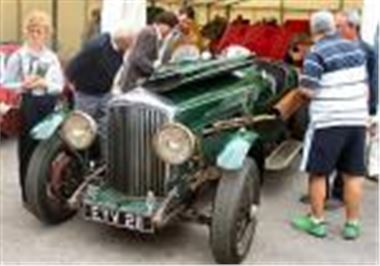 BCA's recent Classic & Historic sale at Brooklands on Thursday 7th June attracted a large crowd of collectors and enthusiasts to bid on over 60 cars and 100 lots of motoring and aviation memorabilia. Staged in conjunction with the Brooklands Centenary, the sale generated a turnover in excess of £400,000 following some confident and competitive bidding.
Robin Lawton, Head of BCA's Classic & Historic Division commented "Our Brooklands events attract a good quality entry of vehicles and this sale generated one of the best results we have had at the venue."
He added "This sale underlines the value buyers place on originality and history. Even today, cars are emerging after decades in barns and garages around the UK to be revived and driven again by enthusiasts. Sympathetically rebuilt examples, using original parts where possible are very desirable, but there is a narrow dividing line between restored and 'over-restored'. Enthusiasts want originality because it connects the car to its history."
Top seller on the day was the beautifully rebuilt Jaguar 3.8 Mk 2. Work was carried out between 1987 and 1995 using a new Mk 2 body shell, which included new doors, boot lid and bonnet. The restoration cost something approaching £100,000 and details were reported in a copy of Jaguar World Magazine, which was included in the sale. The restoration was carried out by Fulbridge Engineering using original parts wherever possible. Finished as original in British Racing green with tan trim with manual transmission and overdrive, and sitting on chrome wire wheels, this car was described as being the best example of its type currently available. Following some very competitive bidding it sold for £42,900.
The 1958 Jaguar XK150 drop head coupé was another strong seller. Originally an export car, it had been converted to right hand drive and restored by a Jaguar specialist around 15 years ago at a cost of £50,000. Finished in Old English white with tan interior and fawn hood, this beautiful British sports coupé sold for £37,950.
The Daimler Dauphin 2-door Saloon had been exhibited at the 1953 Motor Show under the Lanchester brand. One of the famous Lady Docker showcars, the Dauphin was later purchased by Daimler's General Manager and was converted into a one-of-a-kind Daimler Dauphin for the 1954 season. The car was completely restored about ten years ago with a body-off rebuild. Finished in blue over grey with re-conditioned interior of grey leather upholstery and wood, this unique Daimler sold for £11,775.
The 1938 Bentley 4¼-litre Sports Special was an interesting conversion in the style of the Eddie Hall car that competed in the 1934 to 1936 TT Races. Originally fitted with a four-door saloon body, it was now a purposeful racer, ready for hill climbs, speed events and sprints. The cars long history – including time in the USA – had been traced through the Bentley Driver's Club and it was sold with plenty of background documentation for £36,300.
The 1965 Jaguar E-Type Series I Roadster was an original UK right hand drive model finished in Carmen red with grey leather trim and black hood. Fitted with the 4.2 litre engine and all-synchromesh gearbox, the car was described as a 'delight' to drive and 'completely reliable'. The car had obviously benefited from an earlier restoration and the coachwork and mechanics were all in excellent condition. It sold for a mid-estimate £30,800.
Arguably the best-value car of the day was the rare 1961 AC Greyhound, one of just 83 cars in the entire production run. Of that original number, just 66 are known to the AC Owners' Club today. This example, Chassis No. 2523, still had its original West Sussex registration number and had been the subject of an extensive chassis-up restoration at vast expense including a re-paint in Aston Martin metallic green. It sold for £16,600.
Also selling at Brooklands were a 1930 Rolls-Royce 20/25 Tourer (£26,950), a 1959 Mercedes-Benz 220S Cabriolet, one of just 26 right-hand-drive models built (£29,150) and a 1952 Daimler 2½-Litre Barker Special Sports for £11,825.
More modern classics included a 1980 Ferrari 308GTS sold for £17,600, a 1988 Jaguar XJS Coupé 3.6 that realised £3,600 and a 2001 Mini Cooper Sport 500 that had covered just 453 miles and carried the registration ' Y1 DAD' (£11,225).
The continuing popularity of the immortal Austin 7 was underlined with the sale of a 1936 Ruby that had spent over 50 years in storage following an accident (sold for £4,950) and the 1934 PD 2-seat Tourer that had been sympathetically restored some years ago (£5,825).
BCA's next Classic & Historic sale takes place at the Bridgwater auction centre in Somerset at 1.00 pm, on Tuesday 31st July. This is preceded by two special Classic valuation days at Bridgwater on Wednesday 20th June and Wednesday 4th July, both running from 10.00 am to 4.00 pm.
The Bridgwater auction centre is located just off Junction 23 of the M5. For full details of the sale, please contact the Classic & Historic Automobile Division Information Helpline on 01252 877317 or email
bcahistoric@bca-group.com
. Catalogue details and illustrations are displayed on the BCA site at
www.classic-car-auction.co.uk
.
Comments