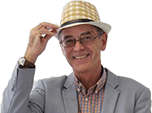 SPRING OFFERS FROM PROTON CARS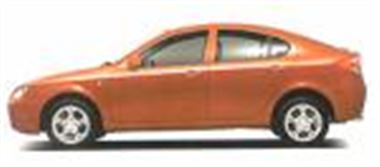 www.proton.co.uk/offers
is making the following offers to 30th June 2007:
Savvy;
Two finance deals: For a low monthly payment of just £99 a month and a deposit of less than 20% you can drive away in a new Savvy Street. Or you can put down just £15 to secure their Savvy and pay less than £125 per month.
The Savvy is easy to park with reverse distance sensors as standard. Add to this a spacious interior and a boot capacity of 909 litres with the seats down, ABS with EBD as standard and prices starting at just £5,995 OTR.
The GEN-2
Free leather interior worth £795 on every model in the GEN-2 range. Add to this Lotus styling, ride and handling, air conditioning with pollen filter and climate control on the GSX, radio/CD player and ABS with EBD as standard.
Two finance deals: Buying through Proton Finance you can pay from as little as £125 per month with a 26% deposit. Alternatively, for just £5.00 you can drive away in a brand new GEN-2 that day with repayments of just £167 per month.
Until 30th June 2007 you can purchase any GEN-2 or Savvy through Proton Finance Ltd and take advantage of a variety of finance offers with varying levels of deposit, monthly payments and APR typical.
Proton Prices and Offers to 30-6-2007:-
Savvy 1.2 Street Manual £5,995 Finance offers
Savvy 1.2 Style Manual £6,995 Finance offers
Savvy 1.2 Style Auto £7,695 Finance offers
GEN-2 1.3 GLS Manual £8,995 Free leather and finance offers
GEN-2 1.6 GLS Manual £9,595 Free leather and finance offers
GEN-2 1.6 GLS Auto £10,395 Free leather and finance offers
GEN-2 1.6 GSX Manual £10,595 Free leather and finance offers
GEN-2 1.6 GSX Auto £11,395 Free leather and finance offers
For full offer details visit
www.proton.co.uk/offers
Comments