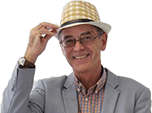 V8 Vantage Way Under Book at Auction Today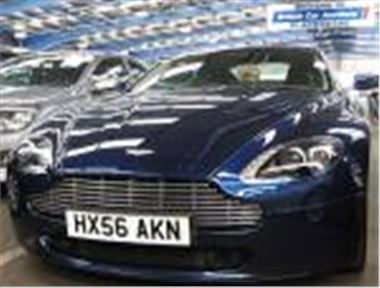 Forget paying premiums for the Aston Martin V8 Vantage. This 755 mile 2006/56 example entered by Sytner had a couple of scuffed rims and a missing indicator repeater lens. But top bid was Just £66k, way short of trade book £74,950, and £17k shy of list price.
A 17k mile 2004/54 DB9 V12 sequential auto did slightly better, reaching £72,500 against trade book of £81,125.
The other price precedent of the day was a top bid of £24,000 for a 6k mile 06 Citroen C6 2.7V6 HDI Exclusive, but the auctioneers had Citroen on the phone and they would not let it go for that.
While a 26k mile 05 reg Mercedes CLS500 with 19" wheels and a repainted bonnet (which conveniently escapes higher rate VED) bid to a provisional £29,100.
In complete contrast, an 83k mile 1968G Morris Minor 1000 Traveller, showing plenty of signs of its advanced age, sold for £1,100.
I've split the lists today into 'Top Cars' and 'Bottom Cars' to show what's happening at either end of the market. As usual, 's' means sold. 'p' means top provisional bid, 'n/s' means not sold/
Top Cars
Aston Martin V8 Vantage man, 2006/56, 755 miles £66,000p
Aston Martin DB9 5.9 auto, 2004/54, 17k miles £72,500p
Citroen C6 2.7 V6 HDI Exclusive, 06 reg, 6k miles £24,000n/s
Mercedes CLK 500 Avant Garde, 2002/52, 28k miles £16,100p
Mercedes CLS500, 19" wheels, 05 reg, 26k miles £29,100p
Range Rover 4.4V8 auto, 2—3/53, 92k miles £19,100s
Medium Cars
Ford Galaxy 2.3 Ghia 7-seat auto, 2004/53, 26k miles £7,600s
Honda S2000 roadster, 2001X, 85k miles £9,250s
Toyota Corolla Verso D-4D, 2005/55, 13k miles £10,900p
Toyota RAV-4 2.0 XT-R SWB, 06 reg, 10k miles £11,500s
Bottom Cars
Citroen Saxo 1.1 East Coast 3-dr, 1999V, 59k miles £750p
Citroen Saxo 1.4 West Coast 3-dr, 1999T, 80k miles £550s
Citroen ZX Aura TD estate, 1996P, 229k miles £190s
FIAT Seicento 1.1S (damaged), Y reg, 58k miles £360s
Ford Ka 1.3, 1998S, 100k miles £775s
Ford Fiesta 1.3LX 5-dr, 1996P, 69k miles £475s
Ford Fiesta 1.2i 16v Ghia 5-dr, 1996N, 54k miles £1025s
Ford Fiesta 1.2i 16v LX 5-dr, 1998R, 57k miles £825s
Ford Fiesta 1.2i 16v Zetec 3-dr, 1998R, 97k miles £1,025s
Ford Escort 1.6i Masquerade 4-dr, 1997P, 55k miles £450s
Ford Escort 1.6i LX 5-dr, 1998R, 88k miles £350s
Ford Mondeo 2.0GLX auto,1996P, 100k miles £420s
Ford Mondeo 1.8LX, 1999S, 62k miles £475s
Ford Mondeo 2.0 Ghia, 1997R, 74k miles £450s
Hyundai Accent 1.3 SI Coupe, 1999S, 47k miles £400s
Mazda MX5 1.8 Roadster, 1995M, 119k miles £850p
Mercedes 190E 2.0 man LHD, 1988F, 113k miles £375s
Morris Minot 1000 Traveller, 1968G, 83k miles £1,100s
Nissan Primera 2.0iSLX estate, 1999S, 111k miles £625s
Peugeot 205 1.8D Junior 5-dr, 149k miles £110s
Renault Clio 1.3 Grande 5-dr, 2001X, 60k miles £1,925s
Renault Laguna 1.9DCI Expression, Y reg, 86k miles £2,200s
Rover Metro 1.1i Quest 3-dr, 1992K, 36k miles £225s
Rover 214GSI 16v 5-dr, 1991J, 129k miles £95s
Rover 416 SI 4-dr, 1997P, 54k miles £325s
Toyota Celica 2.0GT coupe, 1990G 126k n/w £100s
Vauxhall Corsa 1.2i 16v GLS 5-dr, 2000W, 63k miles £1,175s
Vauxhall Corsa 1.0i 12v Elegance 3-dr, 03 reg, 35k miles £2,700s
Vauxhall Astra 1.6LS 5-dr, 1997P, 81k miles £375s
VW Polo 1.3iL 3-dr, 1995M, 78k miles £650s
VW Golf VR6 Highline 5-dr, 1997P, 118k miles £1,950s
Upcoming Auctions at BCA Blackbushe in March
Wednesday 28th March 10.00am start
Volvo Car UK Ltd., Fleet & Finance, Leaseplan, Black Horse, Help Hire ex-rental, Lex, General Section, Jardine p/x, Sytner p/x, Inchcape p/x (90 + cars from 11.00am), Snows Group p/x, Trident Honda p/x.
Thursday 29th March 10.00am start
Light Commercials from Dagenham Motors, Royal Mail, Lloyds TSB, Northgate, Lex, Citroen, Fleet Direct.
Friday 30th March 10.00am start
Fleet & Finance, LTSB Autolease, Masterlease, Leasedrive Velo,
Motability
, Hitachi Capital, Lex, General Section, Charters p/x, Private Sure Sell, Inchcape p/x (100+ cars from 10.15).
As always the best way to look for a specific car coming up at a BCA auction or to pre-check a day's sale is to visit
www.auctionview.co.uk
If you are a BCA account holder this service also now gives composite price information (average auction price, CAP and Glass's) and now allows you to buy a selection of cars directly on-line.
For sales at BCA Edinburgh, click here for full details:
www.british-car-auctions.co.uk/main.asp?page=60
For BCA online auctions go to
www.bca-online-auctions.co.uk
. Two types of sale: Live Online and Open Tender. These are only available to BCA MyBCA Loyalty Card holders.
For future police sales at West Oxfordshire Motor Auctions. Visit
www.woma.co.uk
, click on 'stocklist', then click on search, or use the faxback on 0906 3080 953 at 60p per minute. Sales are held on Tuesday and Thursday evenings from 5.30pm.
Brightwells HUGE WEEKLY 4x4 SALE takes place every Tuesday at Easter's Court on the A49 by-pass, Leominster, Herefordshire, start time 11.00am, phone: 01568 611325, website:
www.brightwells.com
Comments