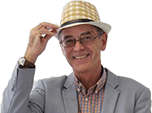 ONE MILLION BRITS CLOSE TO DRIVING BAN

More than one million British motorists are now on the brink of losing their licences, according to research by Direct Line Car Insurance.
There are currently 6,000 speed cameras monitoring drivers in the UK and currently 4.5 million drivers have points on their licence for speeding.
One in five (21 per cent) of these drivers are one conviction away from a driving ban – an increase of four per cent in the past 12 months.
This means in the last year alone, over 215,000 extra drivers have put themselves just one conviction away from a driving ban.
And this could affect the livelihood of 14 per cent of drivers who would lose their jobs if their licence were taken away – a figure which rises to one in five among male motorists.
Despite speed cameras only being launched 13 years ago, 92 per cent of those receiving motoring convictions in the last two years are for speeding and fines can be as much as £2500 for a first time offence.
Within the past three years drivers have paid out over £300 million in speeding tickets. The research found that nearly half of the convictions given to drivers caught speeding were over the limit by less than 10mph.
Under the new graduated penalty points system drivers doing less than 10 mph are likely to receive less points than the current three. The Direct Line research found that three quarters (75 per cent) of drivers support the Government's proposal, which will replace the current system with a points scheme dependent on how much the driver has exceeded the limit by.
Emma Holyer, Direct Line's Motor Spokesperson said: "With the advent of speed cameras and the introduction of points for being caught for driving using a mobile phone, we urge motorists not to break the law as they could face numerous consequences such as killing or injuries themselves or others, disqualification, job loss and financial loss.
"We fully support the graduated penalty point system and urge the Government to bring this implementation forward."
For more information, visit
www.directline.com
.
Comments