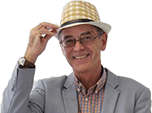 Proton New Year Deals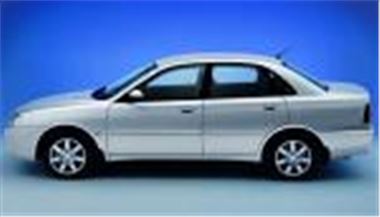 From now until 31-3-2007,
www.proton.co.uk/offers
offers:
On both GEN-2 1.3 and 1.6 GLS models there is the choice of taking 12 months 0% finance with a deposit of 50% or placing just a £1 deposit. GSX models are available with a £1 deposit. Free leather interior worth £795 on all GEN-2 models. Standard features on the GEN-2 range include ABS, air conditioning, radio/CD player and alloy wheels with prices
starting at just £8,995.00 for a 1.3 GLS.
Two finance deals on Savvy Street and Style models. 0% finance with a 50% deposit or put down just a £1 deposit. Prices stgart at £5,995 and include radio/CD player, ABS, reverse distance sensors, remote central locking and alarm as standard. Higher spec Savvy Style (from £6,995) add air conditioning, front electric windows and alloy wheels.
4-door Proton Impian saloon is also available to drive away with a £1 deposit. 2007 upgrade includes new look front grille, new bonnet and new rear end, plus new alloy wheels. Inside new leather and cloth design and colour, and a fresh look instrument panel and steering wheel. Impressive range of standard equipment includes; air conditioning, radio/CD player, height adjustable
driver's seat, electric windows, ABS and remote central locking.
To find out more about Proton's New Year offers visit
www.proton.co.uk/offers
Finance offers are available when purchasing through Proton Finance Ltd. All offers end on the 31st March 2007
Proton's current pricing and offers:
Model Derivative OTR price Current offers
GEN-2 1.3 GLS Manual £8,995 0% finance or £1 depositFree leather
GEN-2 1.6 GLS Manual £9,595 0% finance or £1 depositFree leather
GEN-2 1.6 GLS Auto £10,395 0% finance or £1 depositFree leather
GEN-2 1.6 GSX Manual £10,595 £1 deposit Free leather
GEN-2 1.6 GSX Auto £11,395 £1 deposit Free leather
Savvy 1.2 Street Manual £5,995 0% Finance or £1 deposit
Savvy 1.2 Style Manual £6,995 0% Finance or £1 deposit
Savvy 1.2 Style Auto £7,695 0% Finance or £1 deposit
Impian 1.6 GLS Manual £10,595 £1 deposit
Impian 1.6 GLS Auto £11,395 £1 deposit
Impian 1.6 GSX Manual £11,395 £1 deposit
Impian 1.6 GSX Auto £12,195 £1 deposit
For the full terms and conditions of Proton's offers please visit:
www.proton.co.uk/offers
Comments