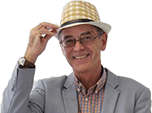 £15 to £37,400 at auction today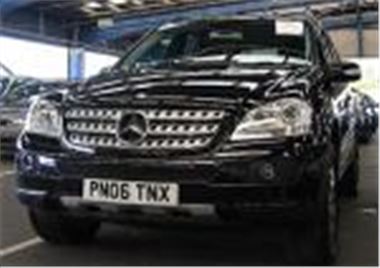 For £15, an ex-BA 30k mile 96N Fiesta 1.1 Classic that appeared to have spend most its life leading 747s around Heathrow. For £37,400 the 1,757 mile 06 reg Mercedes ML230CDI on 19" alloys, showing they aren't quite the same currency X5 diesels once were.
Plenty more. It was a very varied day. From three figure no reserve part-exchanges to some very tasty Top Cars. A privately entered 28k mile 03 reg black Porsche 911 996 Turbo with the 'wrong' green leather interior has been hanging around for two weeks reserved at £50,000, but top genuine trade bid today was £45,000.
Here's the list. 's' means sold. 'n/w' means unwarranted mileage. 'p' means top provisional bid. 'n/s' means not sold.
Aston Martin DB7 3.2 auto, 1996N, 63k miles £19,200s
Audi A8 4.2 quattro, 2000W, 90k miles £6,950s
BMW 330dSE auto, 02 reg, 65k miles £10,200s
BMW 520iSE E60 auto, 2003/53, 58k miles £16,500s
BMW 530dSE Touring auto (loaded), 04 reg, 87k miles £19,00s
BMW X5 4.4i V8, Y reg, 76k miles £14,000s
BMW 645CI convertible, 2004/54, 55k miles £35,500s
Chrysler Crossfire 3.2 auto, 2005/55, 4k n/w £15,400p
Ford Fiesta 1.1 Classic, 1996N, 30k miles n/w £15s
Ford Puma 1.4, 199V, 50k n/w £2,900s
Ford Focus 2.0i Ghia, 05 reg, 17k/w £8,850s
Ford Galaxy 2.8VR6 GLX 7-str, 1996P, MNW, £725s
Hyundai XG30 3.0 V6, 02 reg, 72k miles £2,600s
Jeep Wrangler 4.0 auto, 2003/53, 15k miles £6,550s
Land Rover 90 2.3 petrol County, 1983Y, 92k n/w £1,000 n/s
Lexus IS250 auto, 2005/55, 5k n/w £18,200s
Mazda MX5 1.8 Mk II, 1998S, 51k miles ££5,050s
Mazda RX8 192, lthr, 2004/53, 42k miles £10,400s
Mercedes CLK 55AMG convertible, 03/53, 27k miles £33,750p
Mercedes E320CDI AG estate, 2003/53, 37k miles £20,300s
Mercedes ML 320CDI, 19" alloys, 06 reg, 1,757 miles £37,400s
Mercedes SL500, 2003/52, 55k miles n/w £30,250p
Mercedes SL500, 03 reg, 28k miles n/w £34,750p
NINI One, full s/r, 2002/52, 48k n/w £7,100s
Jaguar XJ8 4.2, 03 reg, 78k miles £17,000s
Nissan Micra 1.0i Shape, 1997P, 68k n/w, £600s
Noble M12 3.0GTO-3, 03 reg, 23k miles n/w £23,850p
Porsche 911 996Carrera 4 cabrio, MNW £21,000s
Porsche 911 996 Turbo 450PS, 02 reg, 28k miles £45,000p
Porsche Cayenne 4.5S, 2003/53, 28k miles £28,100p
Renault Scenic 1.6E RT, 1997P, 101k £775s
Renault Espace 2.1TD Family, 1995M, 134k n/w £800s
Rover 111i Knightsbridge, 1996P, 48k miles £285s
Suzuki Vitara 2.0V6, 1996N, 103k n/w £750s
VW Golf GTI 1.8T 5-dr, 2003/53, 72k miles £6,150s
Volvo 940 2.3GL estate, 1992K, 165k/w £240p
More Upcoming Auctions at BCA Blackbushe in October
Wednesday 25th October 10.00am start
Fleet & Finance, Arval, Alphabet GB, Leaseplan, Lex, Jardine p/x, Sytner p/x, Black Horse, General Section, Inchcape p/x, Snows Group p/x Trident Honda p/x.
Thursday 26th October10.00am start
Light Commercials non-runners, Light Commercials from Peugeot, Northgate, Lloyds, Lex, Royal Mail, Fleet Direct.
Friday 27th October 10.00am start
Fleet & Finance, LTSB Autolease, Velo Ltd., Leaseplan,
Motability
, Lex p/x, General Section, Citroen UK, Bank of Scotland, Hitachi Capital, Peugeot Motor Co., Gowrings of Newbury p/x, Charters p/x, Private Direct, Inchcape p/x.
Monday 30th October 10.00am start
Fleet & Finance, Franchised Dealer p/x, Hartwell p/x, Porsche Retail p/x, Lex, General Section, Inchcape No Reserve p/x, Reg Vardy Group p/x, Pendragon p/x.
As always the best way to look for a specific car coming up at a BCA auction or to pre-check a day's sale is to visit
www.auctionview.co.uk
If you are a BCA account holder this service also now gives composite price information (average auction price, CAP and Glass's) and now allows you to buy a selection of cars directly on-line.
For sales at BCA Edinburgh, click here for full details:
www.british-car-auctions.co.uk/main.asp?page=60
For BCA online auctions go to
www.bca-online-auctions.co.uk
. Two types of sale: Live Online and Open Tender. These are only available to BCA MyBCA Loyalty Card holders.
For future police sales at West Oxfordshire Motor Auctions. Visit
www.woma.co.uk
, click on 'stocklist', then click on search, or use the faxback on 0906 3080 953 at 60p per minute. Sales are held on Tuesday and Thursday evenings from 5.30pm.
Brightwells HUGE WEEKLY 4x4 SALE takes place every Tuesday at Easter's Court on the A49 by-pass, Leominster, Herefordshire, start time 11.00am, phone: 01568 611325, website:
www.brightwells.com
Comments