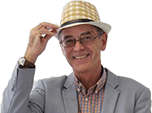 Mitsubishi August/September Offers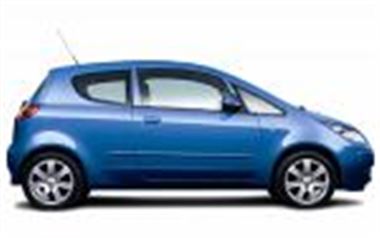 www.mitsubishi-cars.co.uk
offers to 30-9-2006 while stocks last:
COLT
Colt Blue 3-door 1.1 with Atlantis Blue metallic paint, 16-inch alloys, automatic wipers and lights, MP3-compatible six-speaker sound system, colour coded bodywork, blue and black leather steering wheel and gear shift knob, sliding rear seat, ABS, twin airbags, side airbags, fitted seatback pockets. 0-60 12.6, 103 mph, 49.6mpg, 135g/km CO2. £8,499, including 1 years insurance and 3 years servicing.
Colt CZ1 3-door 1.1 only £7,494 with electric front windows, remote central locking, CD player, twin airbags and ABS. Also 1 years free insurance, 3 years free servicing and a special finance deal of £1,000 deposit plus an affordable £149 a month for 37 months.
Free insurance deal applies to all 1.1 litre Colts for drivers over 21 years old and includes cover for a second named driver. Rest of Colt hatchbacks offered with 50:50 finance or no deposit and low rate finance.
LANCER
2.0 litre four-door Sport saloon just £11,524 has 16-inch alloy wheels, sports grille and rear spoiler, lowered suspension and Evo style MOMO leather steering wheel, sports front seats and white instrument dials. Does 0-60mph in an impressive 9.1 seconds with top speed of 124mph.
1.6 Lancer with a/c, CD, etc, from £9,995.
GRANDIS
On petrol-engined Grandis a choice between zero per cent finance over three years or Mitsubishi's 50:50 scheme, where buyers pay half the purchase price at delivery and the outstanding balance 12 months later. Prices from £18,524 to £23,744.
OUTLANDER, SHOGUN and SHOGUN SPORT
Shogun 3.2 DI-D Warrior SWB auto, 18" alloys, a/c, leather, 10 disc autochanger, cruise control, Smartnav satnav, M-ASTIC, 5 x 3-point seatbelts £27,544
Shogun 3.2 DI-D Warrior LWB auto, 18" alloys, a/c, leather, 10 disc autochanger, cruise control, Smartnav satnav, M-ASTIC, 7 x 3-point seatbelts £31,044
ShogunSport 2.5TD Warrior manual, 18" alloys, a/c, leather, CD/radio, electric windows, dual SRS airbags, ABS with EBD, M-ASTIC £21,044
Outlander and short and long wheelbase Shogun Warriors and Shogun Sport Warrior offered on choice of interest free repayments over three years or the 50:50 finance offer.
Minimum discount of £2,000 on £20,044 Shogun Sport Equippe.
Shogun Field comes with a free satellite navigation system worth over £1,700 and combined with a £2,045 discount this represents almost £4,000 worth of added value.
L200 PICK-UP
L200 is competitively priced from £12,249 - £20,439 (basic retail price).
LANCER EVOLUTION
New for September is the most potent Evolution IX yet – the FQ-360. Featuring a 366bhp version of Mitsubishi's 2.0-litre turbo engine, the performance flagship is available to order now, priced at £35,504. Orders for this 160mph motor can now be placed at any Mitsubishi Ralliart dealer with first deliveries expected in time for September's registration plate change.
More at
www.mitsubishi-cars.co.uk
Comments