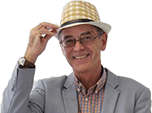 Summer Offers from Proton Cars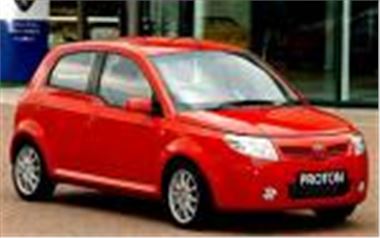 This summer
www.proton.co.uk
Proton Cars (UK) is offering deals across its entire range.
Five door GEN-2 customers can take advantage of a leather interior worth £795.00 or can choose to take three years (27,000 miles) free servicing. Both e offers can be used in conjunction with one of Proton's finance deals – pay just a £1 deposit on any GEN-2 in the range or take 0% finance when purchasing the GEN-2 through Proton Finance Ltd. The GEN-2 comes with standard equipment including air conditioning, alloy wheels, ABS and radio/ CD player from £8,995 on the road.
The newly launched Savvy five door city car can be purchased with just a £1 deposit, which on top of the £5,995 starting price, makes it even more affordable. As an alternative, customers can choose to take 0% finance when
purchasing through Proton Finance. The Savvy comes with radio/ CD player, ABS, reverse distance sensors, remote central locking and alarm as standard. Higher spec Savvy Style models (from £6,995) have air conditioning and alloy wheels as well.
The four door Proton Impian saloon is also available to drive away with a £1 deposit, and with prices starting from £10,995 and standard equipment
including air conditioning, radio/ CD player, height adjustable driver's seat, electric windows, ABS and traction control.
Jumbuck pick offers a choice of two great deals. The Jumbuck GL is available with a free hard top package with extras worth over £1,300, including: a free white hard top (retailing at over £600), free stereo, free load liner and free delivery. As an alternative to the hard top package Jumbuck GL and GLS models have three years (27,000 miles) free servicing. Customers can choose either of the Jumbuck offers and combine it with the £1 deposit deal when their new Jumbuck is purchased through Proton Finance Ltd.
All offers end on 30th September 2006.
To find out more about Proton's summer offers visit
www.proton.co.uk
Proton's current line-up and offers:
GEN-2 1.3 GLS Manual £8,995 Free leather or 3 years / 27,000 miles free servicing 0% finance or £1 deposit
GEN-2 1.6 GLS Manual/ Auto £9,595/ £10,395 Free leather or 3 years /
27,000 miles free servicing 0% finance or £1 deposit
GEN-2 1.6 GSX Manual/ Auto £10,595/ £11,395 Free leather or 3 years
/ 27,000 miles free servicing 0% finance or £1 deposit
Savvy 1.2 Street Manual £5,995 £1 deposit or 0% finance
Savvy 1.2 Style Manual/ Auto £6,995/ £7,695 £1 deposit or 0% finance
Impian 1.6 GLS Manual/ Auto £10,995/ £11,795 £1 deposit
Impian 1.6 GSX Manual/ Auto £11,995/ £12,795 £1 deposit
For business users:
Jumbuck 1.5 GL (manual) £5,995 + VAT and OTR charges 3 years free /
27,000 miles free servicing or hardtop package£1 deposit
Jumbuck 1.5 GS (manual) £6,495 + VAT and OTR charges £1 deposit
Jumbuck 1.5 GLS (manual) £6,995 + VAT and OTR charges 3 years free /
27,000 miles free servicing£1 deposit
Jumbuck 1.5 GSX (manual) £7,195 + VAT and OTR charges £1 deposit
Comments