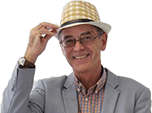 MOTORPOINT FOUNDER SHORTLISTED FOR ENTREPRENEUR OF THE YEAR

....Plus 5th Motorpont supersite in South East.
David Shelton joint managing director of Motorpoint Car Supermarket has been shortlisted in the Southern regional final of the internationally acclaimed Ernst and Young - Entrepreneur of the year award.
The winner of the Southern final, one of four UK regional finals, will be announced at an awards dinner on 29th June in Newport South Wales, where Motorpoint also opened its fourth site in 2005.
Finalists were chosen based on the following selection criteria: entrepreneurial spirit, innovation, leading and building teams, financial performance, national or global impact, strategic direction and personal integrity and influence.
The award is in its eighth year of running in the UK and past winners have included Stelios Haji-Ioannou founder of easyGroup and the management team behind Innocent Smoothies. The prestigious Ernst & Young award is conducted on a global basis; UK regional winners go forward to a UK final, the winner of which then feeds into the world final.
David Shelton commented:
"It's a fantastic surprise to have reached the shortlist and a great recognition of the last eight years in which we have grown the Motorpoint brand from a one site operation selling two hundred cars per month to a four site business selling over 3,000 cars per month."
In his entry David revealed future plans to open a fifth Motorpoint site in the South East of England, he said:
"We are currently looking for a site near to the M25 as this would strengthen our UK coverage.
"Although calls to the Motorpoint telesales centre and online enquiries are increasing, a good proportion of our customers still like to be able to visit a site, so a fifth site would be the natural progression to fulfil the needs of consumers living in the South East."
Link to Motorpoint at
www.motorpoint.co.uk
Comments