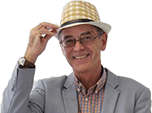 Free Fuel with Michelin Tyres

Customers buying four Michelin car, 4x4 or van tyres in a single transaction between 1 June and 31 July can claim up to £50 worth of free Sainsbury's fuel vouchers.
Michelin's tyres already offer drivers excellent value for money due to their long life and low rolling resistance and with this offer they now cut the cost of motoring even further.
Customers buying four 15 inch tyres and below can claim £15, customers buying four 16 to 17 inch tyres can claim £30 and customers buying four 18 inch and above tyres can claim £50 in vouchers.
Further information on this promotion along with a dealer locator can be found at
www.michelin.co.uk
Comments