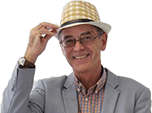 More Cars, More Choice at Mobility Roadshow 2006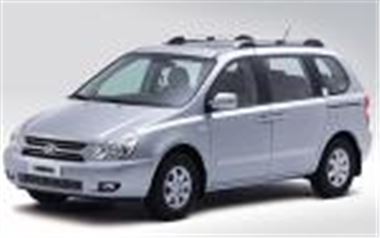 Visitors to this year's Mobility Roadshow at Kemble Airfield in Gloucestershire - 8 to 10 June - will be spoilt for choice with the largest number of motor manufacturers (14) for several years offering test drives, says charity organiser, Mobility Choice.
Vauxhall is showing for the first time to the mobility market its Astra Twintop, the company's latest entry into the coupe convertible market - straight from UK market launch.
Another first for this year's show will be Brook Miller's showing of a pre-production model of the new Kia Sedona (photo) straight from its world premier at the Geneva Motor Show.
Mobility Roadshow visitors will be among the first to get a close look at the all-new Ford S-MAX seven-seater that goes on sale in June. The leading attraction on the Ford stand, it includes a host of innovations, many of them safety-related.
Toyota will launch a dedicated range of mobility accessories for its core range (Yaris, Corolla, Verso and RAV4 models). A UK initiative, the company says it is the first manufacturer to do so. The first items available will be a driver or passenger swivel seat and, for RAV4 and Verso, an automatic lift-up front passenger seat.
Hill Gruau SV is presenting the first 'official' showing in England of the new Citroën C8 wheelchair accessible MPV and there is a raft of new conversion models being previewed by the country's leading adaptation and conversion specialists.
New exhibitor to the show, CG-Lock is claiming the biggest innovation in seatbelts since the inertial reel. Originally designed for top performance drivers, the GC-Lock complements a vehicle's standard seatbelts offering additional stability and support for disabled driver or passenger.
New lift and ramp systems, transfer seats and hand controls feature strongly, as well as several new-concept all-terrain vehicles. The new Triketech 3-wheeled roadster and the wheelchair accessible BMW motorbike drive-from-wheelchair conversion from Martin Conquest will also be available to test drive.
Test drives can be pre-booked at
www.mobilityroadshow.co.uk
or on arrival at the event. Drivers need to bring their driving licence on the day.
With 180 exhibitors, including 30 companies new to the Roadshow, this year's show promises to be one of the best yet. With free entry, parking, crèche and wheelchair loans as well as entertainment for young visitors, this is a great day out for all the family. Find out more at
www.mobilityroadshow.co.uk
or call Mobility Choice tel 0845 241 0390.
Comments