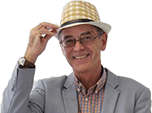 Discounted Cars and Insurance in One Package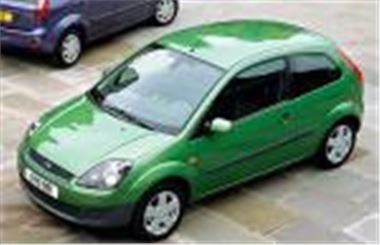 www.Car-Packages.com
is a new initiative offering discounted cars inclusive of the first year's comprehensive insurance for over 25s. (21-25s can usually have the insurance for a small supplementary payment.)
Car-Packages.com uses its bulk buying power to negotiate discounts from UK main dealers, to enable buyers to pick up a bargain in one easy step. All quotes are generated online at
www.car-packages.com
.
Car manufacturers have traditionally sold unwanted stock by offering 12 months insurance as part of the price. Now buyers can get 12 months insurance with the car they wanted to buy anyway.
All Car-Packages cars are supplied brand new by UK main dealers and come complete with 12 month's Road Tax, a 3 year manufacturer warranty, 12 months insurance and are delivered to the door anywhere on the UK mainland.
Terms and conditions apply for the comprehensive insurance. Readers
are referred to the terms set out on the website.
Ford Ka 1.3 £5895 saving £1200 including 12 months insurance
Citroen C2 1.1 L 3dr £7021 saving £1173 including 12 months
insurance
Ford Fiesta 1.25 Studio 3dr £6731 saving £1664 including 12 months
insurance
Vauxhall Corsa 1.0 Life 3dr £7487 saving £1348 including 12 months
insurance
Citroen C3 1.4 SX 5dr £9039 saving £1906 including 12 months insurance
Seat Ibiza 1.4 Sport 75 5dr £8383 saving £417 including 12 months
insurance
Toyota Yaris 1.3 T3 3dr (new model) £9555 saving £940 including 12
months insurance
Ford Focus 1.6 TDCi LX 5dr [110] £11917 saving £2978 including 12
months insurance
Skoda Fabia 1.9 TDi PD 130 vRS £11663 saving £1217 including 12
months insurance
Toyota Corolla 1.4 T2 5dr £11684 saving £511 including 12 months
insurance
Honda Civic 1.8 VTEC S 5dr £13298 saving £737 including 12 months
insurance
Peugeot 307 Hatch 2.0 HDi XSi 5dr £14848 saving £2752 including 12
months insurance
VW Golf 1.6 SE FSi 5dr £14329 saving £1546 including 12 months
insurance
VW Golf 2.0 GT TDi 5dr £16696 saving £1404 including 12 months
insurance
These Car-Package deals and many more at
www.Car-Packages.com
Comments