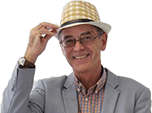 Reliability Index Names Most Reliable Superminis

www.reliabilityindex.co.uk
calculates cost of repair against number of garage visits of cars warranted by
www.warrantydirect.co.uk
in order to provide a real-world reflection of the true price of keeping a car on the road. The supermini database is 45,000 Warranty Direct policies.
The Sunderland-built old-shape Nissan Micra records reliability Index Rating of just 7.99, presenting an average bill of £88.83 to the owner. Brake problems account for 73 percent of all mechanical failures.
The sector's best selling model, Ford's Fiesta, comes next with a rating of 40.78 - thanks to a low cost of repair but a 1 in 4 chance of visiting the garage. The largest bill paid out on a Fiesta by Warranty Direct last year was £1,556.88.
Used by many driving schools, the Vauxhall Corsa (2000-on), is third, with a Reliability Index of 48.36, does however suffer from above average repair bills at £219.84.
List shows position and index cost, model, reliability index, average repair cost, largest repair bill
1: Nissan Micra (1998-02) 7.99 £88.83 £205.32
2 Ford Fiesta (1996-02) 40.78 £163.12 £1,556.88
3 Vauxhall Corsa (2000-on) 48.36 £219.84 £768.99
4 Fiat Punto (1999-03) 48.65 £211.51 £1,442.03
5 VW Polo (2000-on) 50.22 £209.26 £866.25
6 Citroen Saxo (1996-04) 53.20 £212.80 £991.08
7 Peugeot 206 (1998-on) 53.58 £172.84 £751.53
8 Skoda Fabia (2000-on) 67.98 £219.28 £1,209.70
9 Rover 25 (1999-05) 75.64 £398.12 £2,360.44
10 Renault Clio (1998-05) 92.22 £368.86 £1,886.15
The Top Five Supermini selection is completed by a former Car of the Year, the Fiat Punto, which is just behind the Corsa with a rating of 48.65 and Volkswagen's Polo (2000-on).
Peugeot's Coventry built 206 may be the most popular privately bought car in the UK, but thanks to electrical blips, Warranty Direct claims run at 3 in 10, holding it back in the list.
And when it does go wrong, supermini sized cars tend to suffer axle and suspension related failures. It is the biggest issue for 5 out of the ten cars analysed. Other common complaints were electrical faults, transmission failure and concerns with the braking system.
Full listing of models available at
www.reliabilityindex.co.uk
Comments