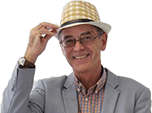 Classic Car Auctions in February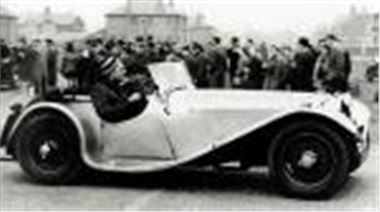 H&H INAUGURAL SALE AT CHELTENHAM RACECOURSE ON 21 FEB
At the fabulous Centaur Complex, Cheltenham Racecourse.
AC Cobra
A range of competition cars are on offer, topping the list of which is the Works Le Mans AC Cobra of 1963, known throughout the world by its registration number, 39 PH. Highly original and very sought after, it carries an estimate of £700,000-800,000.
Ford GT40
Ford GT40 Chassis No.1089 was one of the original sanction of 100 cars released to JW Automotive and was one of the three that remained unassembled until the 90s, when John Willment decided it was time 'to finish the job'. In recent times it has been displayed at the British Motor Industry Heritage Trust museum at Gaydon. The car shares the same technical specification as the definitive 1968 and 1969 Le Mans cars – chassis 1075 and 1076. This highly desirable machine carries an estimate of £280,000-320,000 plus VAT.
Grand Prix machinery
Three Formula 1 cars up for grabs: a fully-restored ex Jean-Pierre Beltoise 1971 Matra MS 120B, complete with new period engine (£270,000-320,000); an ex-Nigel Mansell 1981 Lotus 87B along with a host of spares and body moulds (£250,000-275,000) and the only 1968 Brabham BT31 – ex-Jack Brabham (£90,000-110,000).
Sports racing cars
The line-up of sports racing cars includes: the EMKA Aston Le Mans car in its final Dow Corning livery, being sold as a team together with a recreation of the same car in its original Hawaiian Tropic livery, plus spares (£180,000-200,000); the 1935 ex-Doreen Evans Brooklands single-seat R-Type MG (£130,000-150,000); a 1967 McLaren M1 C Sport Prototype Spyder with full FIA papers and a well-known 1986 Group C Prototype Tiga (£70,000-80,000).
Also the ex-Ted Worswick and 'School of Scoundrels' Austin Healey 100/6 that started life as the Works demonstrator (£40,000-50,000). For those looking for heavier metal, there is a 1970 Z28 Camaro race car (£17,000-20,000).
The Gerry Marshall collection
Four cars from the collection of the late Gerry Marshall comprise: a delightful 1929 Ford Model A Tudor Sedan (£5,000-7,000); a pair of Ford Prefects, 1952 and 1955 (£1,800-2,200 and 'No Reserve' respectively) and a latter-day version of the car in which this much missed racing driver made his name, a 1992 TVR Griffith 4.3 (£7,500-9,500).
Jaguar SS100 and other road-going sports cars
The star of the road car entries is a Jaguar SS100 2.5 litre that has completed a mere 1000 miles since a full restoration. Silver with black trim, it presents an increasingly rare opportunity to acquire one of these iconic British sports cars (£90,000-110,000). Equally desirable in its own way, is the painstaking recreation of McLaren's first ever road car – the stillborn M6 GT – of which only two examples were ever completed by the factory. Perfect down to the smallest detail, this stunning looking so called M6B GT is estimated to sell for between £50,000 and £60,000.
Other road going sports cars include a recently restored Aston Martin DB MIII (£30,000-34,000); a completely rebuilt Jensen Interceptor III (£17,000-19,000); a nicely restored Jowett Jupiter (£13,000-15,000); a genuine 1955 UK MG TF 1500 (£16,000-18,000); a Ferrari 412i from a private collection (£10,000-12,000) and a Porsche 928 GTS – one of the last made, it has covered a mere 50,000 miles from new.
Morris Cowley Bullnose van
Historic commercial vehicle enthusiasts will be excited by the very rare 1924 Morris Cowley Bullnose van. Resplendent in Westons Cider livery, it carries an estimate of £9,000-11,000.
As of 31st January there were three '80s Rolls-Royces and a Bentley entered: a 1981 Silver Spirit (£6,500-7,500), a 1982 Corniche (£27,000-30,000) with only 51,000 recorded miles, a 1984 Corniche Convertible (£26,000-28,000) with fully documented history and a 1989 Turbo R from a private collection (£10,000-12,000).
Lots of rallying
50 or so items of rally ephemera from the private collection of the late, multiple Works driver, David Siegle-Morris. Perhaps best known for his achievements at the wheel of the 'Big' Healeys, his archives will be of great interest to any enthusiast for that golden period of rallying.
Child cars include the handmade electric replica of the Alfa Romeo P2 is as appealing as any. Crafted in aluminium, it is powered by a 12-volt motor with reduction gearbox and features full suspension, drum brakes on all wheels and a leather interior (£6,000-8,000).
Other notable automobilia so far include: a fully rebuilt Longman 998cc Mini Cooper engine (£800-1,000); an 8-litre Minerva mascot (£1,200-1,500); a selection of 1950s Maserati and Ferrari brochures and a Herbert Johnson race helmet and visor.
Further information on this and all other H&H sales can be found at
www.classic-auctions.com
or by calling +44 (0)1925 730630.
Comments