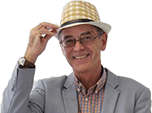 Ex-Police V70 T5s £2,950 - £5,750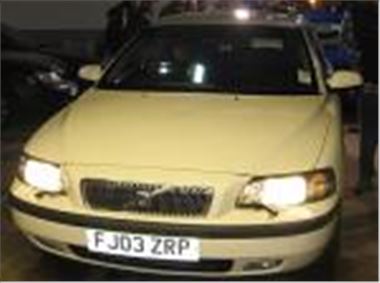 Last night, West Oxfordshire Motor Auctions held the biggest police sale the country has ever seen. No less than 170 cars, MPVs, vans and motorcycles from ten different police forces. Some had been panda, area and patrol cars; some CID and surveillance cars. Here's a sample of sale prices:-
BMW 318iSE 2.0 auto, 02 reg, 34k miles, met black £8,950p
BMW 528iSE auto, 2000X, 70k miles, petrol blue met £5,500s
FIAT Punto 60SX 5-dr, 1999S, 37k miles £1,300s
FIAT Brava 1.4S 5-dr, 1998S, 58k miles £625s
Ford Fiesta Encore 1.3 5-dr, 2000X, 31k miles, blue, £1,000s
Ford Fiesta Encore 1.3 5-dr, 2000X, 49k miles, blue, £1,000s
Ford Fiesta Encore 1.3 5-dr, 2002/51, 50k miles, blue, £1,250s
Ford Fiesta Encore 1.3 5-dr, 02 reg, 63k miles, blue £1,000s
Ford Fiesta Flame 1.4 5-dr, 04 reg, 11k miles £4,625s
Ford Fiesta Encore 1.8D 5-dr, 1999V, 62k miles, blue, £750s
Ford Fiesta Encore 1.8D 5-dr, 2000X, 69k miles, blue, £1,750s
Ford Focus LX 1.8 TD 5-dr, Y reg 115k miles, white, £2,050s
Ford Focus LX 1.8 TD 5-dr, Y reg 124k miles, white, £2,050s
Ford Focus LX 1.8 TD 5-dr, Y reg 125k miles, white, £2,000s
Ford Focus 1.6LX 5-dr Y reg, 106k miles, white, £1,950s
Ford Focus 1.6LX 5-dr facelift, 2002/51, 92k miles, white, £2,000s
Ford Focus 1.6LX 5-dr facelift, 02 reg, 109k miles, white, £1,425s
Ford Focus 1.6LX 5-dr facelift, 2002/52, 72k miles, silver, £2,500s
Ford Focus 1.8LX 5-dr, Y reg, 108k miles, white, £1,000s
Ford Focus 1.8LX estate dog van, Y reg, 102k miles, white, £1,050s
Ford Focus 1.8LX estate dog van, Y reg, 93k miles, white, £1,100s
Ford Focus 1.8LX estate, Y reg, 83k miles, silver, £2,400s
Ford Mondeo 1.8LX estate, 1999T, 96k miles, met red £875p
Ford Mondeo 1.6LX 5-dr, 1999V, 81k miles, met blue £1,050s
Honda Accord SE 2.0VTEC auto, 2000W 46k miles, white £1,290s
Mercedes ML320 auto, 2003/52, 184k miles, white £7,750s
Nissan Primera Sport 2.0, 2000X, 52k miles, white £1,800s
Nissan Primera SE 2.2DI, 2002/52, 96k miles, white £3,450s
Peugeot 206 1.4 5-dr, 2000V, 100k miles, blue £1,700s
Peugeot 306L 1.9D, Y reg, 106k miles, white £1,050s
Peugeot 406 3.0V6 auto, 1999T, 18k miles, white £1,650p
Peugeot 4061.8L, 1999V, 113k miles, white £1,050s
Peugeot 806LX 2.0HDI, 2000W, 101k miles, white £3,550s
Renault Laguna RTI 2.0, 1998S, 100k+, black £925s
Rover 25IE 2.0 diesel, Y reg, 69k miles £2,000s
SAAB 9-5 2.3 Aero auto, 2001Y, 90k miles £3,650s
Skoda Octavia 1.9SLX TDI estate, 02 reg, 134k miles £2,750ss
Vauxhall Astra Envoy 1.4 16v, 2000W, 83k miles, white £1,950s
Vauxhall Astra LS 1.4 8v, 2000W, 81k miles, silver £2,125s
Vauxhall Astra LS 1.4 16v, Y reg, 109k miles, white £1,400s
Vauxhall Astra LS 1.4 16v, Y reg, 100k miles, white £1,225s
Vauxhall Astra LS 1.4 16v, Y reg, 93k miles, white £1,225s
Vauxhall Zafira Comfort 1.8 auto, 59k miles, blue £3,500s
Vauxhall Vectra LS 1.6, 1998R, 100k miles, silver £725s
Vauxhall Vectra LS 1.6, 1999V, 57k miles, red £1,325s
Vauxhall Vectra LS 1.8, Y reg, 88k miles, red £1,750s
Volvo V40 S 1.9TD, 03 reg, 108k miles, white £3,700s
Volvo S70 T5 auto, 2000W, 65k miles, met green £3,000s
Volvo V70 T5, 2000X, 145k miles, white £2,950s
Volvo V70 T5, 2001/51, 107k miles, white £5,450s
Volvo V70 T5, 02 reg, 126k miles, white £4,100s
Volvo V70 T5, 02 reg, 134k miles, white £3,950s
Volvo V70 T5, 2002/52, 103k miles, white £5,000s
Volvo V70 T5, 2002/52, 123k miles, white £5,000s
Volvo V70 T5, 03 reg, 103k miles, white £5,750s
For more on future police sales at West Oxfordshire Motor Auctions. Visit
www.woma.co.uk
, click on 'stocklist', then click on search, or use the faxback on 0906 3080 953 at 60p per minute. Sales are held on Tuesday and Thursday evenings from 5.30pm.
Upcoming Auctions at BCA Blackbushe
Monday 19th
Fleet & Finance, Bank of Scotland, Porsche Retail p/x, Motability, Lex Vehicle Leasing, Inchcape No Reserve p/x, Reg Vardy Group p/x, Hartwell p/x, Pendragon p/x, franchised dealer p/x, West London Nissan p/x.
Wednesday 21st
Fleet & Finance, Renault Financial Services, Hitachi Finance, Lex Vehicle Leasing, General, Leaseplan, Black Horse, Jardine Motor Group p/x, Snows Group p/x, Trident Honda p/x
Thursday 15th
Light Commercials start 10.00am
Northgate, Royal Mail, Lloyds, Lex, Dagenham Motors
Friday 16th
Fleet & Finance, Motability, Bank of Scotland, Hitachi Capital, General, Private Direct, Inchcape p/x
As always the best way to look for a specific car coming up at a BCA auction or to pre-check a day's sale is to visit
www.auctionview.co.uk
If you are a BCA account holder this service also now gives composite price information (average auction price, CAP and Glass's) and now allows you to buy a selection of cars directly on-line.
For sales at BCA Edinburgh, click here for full details:
www.british-car-auctions.co.uk/main.asp?page=60
Brightwells HUGE WEEKLY 4x4 SALE takes place every Tuesday at Easter's Court on the A49 by-pass, Leominster, Herefordshire, start time 11.00am, phone: 01568 611325, website:
www.brightwells.com
Comments