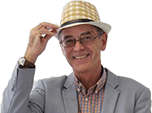 Rare Barn Found FIAT Beats Auction Estimate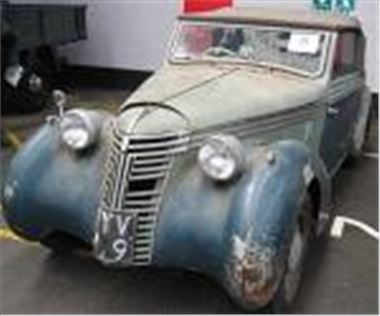 This rare 1939 FIAT 1500 attracted the most interest from specialist dealers at BCA's classic auction today. Imported in chassis form, the attractive drophead coupe body was thought to have been built by Ranalah of Merton. After the war the car was painted in the livery of a small airline operating out of Blackbushe aerodrome. Then in 1962 it was taken off the road and locked away for 43 years until early this month. Woodworm and dry rot had taken their toll of the door trims and floor, but the rest of the car looked remarkably rust free and represents an excellent winter restoration project for someone with a heated garage.
Full provisional results as witnessed (plus auction house commission of 8.813% including VAT) are as follows:-
1928 Austin Seven Two Seat Tourer £8,700 sold
1932 Austin 7 Arrow Foursome Sports £6,000 sold
1939 Fiat 1500 Drophead Coupe (For restoration) £4,000 sold
1947 Bedford M-Type Fuel Merchant's Lorry £9,800 provisional
1952 MG TD LHD (Fully restored) £12,000 sold
1954 Riley 11⁄2 Litre RME (Reg No: 111 RME) £4,700 sold
1956 Commer Pump/Escape £1,900 provisional
1957 Chevrolet Bel Air 4-dr Sedan £7,250 provisional
1957 Bedford A-Series Dropside £6,400 provisional
1958 Nash Metropolitan convertible £2,900 sold
1960 Mercedes-Benz 190 SL £18,250 provisional
1964 Ford Zodiac III £1,600 sold
1965 Daimler Majestic Major £3,200 sold
1967 Jaguar Mk2 3.8-litre manual o/d £8,500 provisional
1969 Austin-Healey Sprite IV £1,900 sold
1969 MGC Roadster 3 x DCOEs £7,800 provisional
1970 Jensen Interceptor II £1,600 sold
1970 MGB GT (very tidy) £2,500 sold
1972 Alfa Romeo Spider Veloce 2000 £4,100 provisional
1976 Ford Granada MkI £1,650 sold
1979 Bentley T2 (with Turbo alloys) £4,200 provisional
1979 Rolls-Royce Silver Shadow 11 'Red Label' £8,400 provisional
1979 Ford Escort MK 2 1.6 Ghia £900 provisional
1980 Porsche 924 Turbo £925 sold
1981 Ferrari Mondial £7,300 provisional
1981 Bristol 412 S2 £7,000 provisional
1984 Jaguar Sovereign HE £3,550 sold
1986 Alfa-Romeo Spider Veloce £1,600 sold
1988 Jaguar XJS Convertible (rear seats)£6,900 sold
1988 Mercedes-Benz 190E Cosworth £2,300 provisional
1989 Mercedes-Benz 300CE £2,650 provisional
1989 Porsche 911 Turbo Cabriolet £18,500 provisional
1990 Jaguar XJS 3.6 £2,400 sold
1993 MG RV8 £7,000 sold
2000 Mini Cooper Sports 500 (850 miles) £7,600 provisional
Wednesday 30th
Fleet & Finance, Leaseplan, Lex Vehicle Leasing, General section, Jardine p/x, Snows p/x, Trident p/x, Black Horse.
Black Horse Section includes a Mercedes W211 E55 AMG.
As always the best way to look for a specific car coming up at a BCA auction or to pre-check a day's sale is to visit
www.auctionview.co.uk
If you are a BCA account holder this service also now gives composite price information (average auction price, CAP and Glass's) and now allows you to buy a selection of cars directly on-line.
For sales at BCA Edinburgh, click here for full details:
www.british-car-auctions.co.uk/main.asp?page=60
Brightwells HUGE WEEKLY 4x4 SALE takes place every Tuesday at Easter's Court on the A49 by-pass, Leominster, Herefordshire, start time 11.00am, phone: 01568 611325, website:
www.brightwells.com
Comments