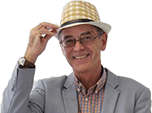 Very Strong Prices at Auction Today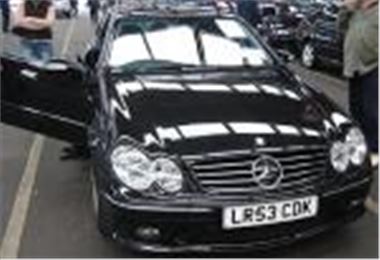 As I tried to explain to the public on Radio 5 on Saturday night (while all you good people were in the pub) used cars are very expensive right now.
The reason is not a massive demand for used cars. There isn't. It's just that even this reduced demand exceeds the supply of decent used cars. And whenever that happens prices have to go up.
Nevertheless, while nothing was really cheap, it was still cheaper than you'd pay retail. Like the 37k mile 2003/53 MB CLK55 AMG in the photo, book retail with 25k miles £40,675, book trade with 25k miles £36,665, so this was about right selling at £33,700.
Even though there was a distinct chill in the air today, BMW 3-Series convertibles were still big money. A 35k mile 03 330CI softop sold for £18,400, and a 16k mile but scruffy 04 reg 320CI 2.2 for £16,900. A 46k mile 02 reg 530i manual with a towhook sold for £10,600 and a 129k mile 02 reg 525d Sport for £9,425.
MINIs are still mad money as proven by a 15k mile 2003/53 Cooper that sold for £9,200.
VAG diesels remain in big demand. Someone paid £8,000 for a 64k mile 2002/52 Passat TDI 130SE estate. Someone else gave £8,550 for a 46k mile 2002/52 Audi A3 TDI 130SE. While a 51k mile 03 reg Golf TDI 150 5-dr made £9,600.
A 57k mile 2002/52 Astra Convertible looked almost sensible at £7,200, but it had the 2.2 engine. So maybe most sensible buy of the day was an 83k mile 02 reg Astra 1.7DTI LS estate that went for £3,550.
As always the best way to look for a specific car coming up at a BCA auction or to pre-check a day's sale is to visit
www.auctionview.co.uk
If you are a BCA account holder this service also now gives composite price information (average auction price, CAP and Glass's) and now allows you to buy a selection of cars directly on-line.
For sales at BCA Edinburgh, click here for full details:
www.british-car-auctions.co.uk/main.asp?page=60
Brightwells HUGE WEEKLY 4x4 SALE takes place every Tuesday at Easter's Court on the A49 by-pass, Leominster, Herefordshire, start time 11.00am, phone: 01568 611325, website:
www.brightwells.com
Comments