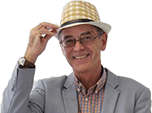 Cheapest Alloy XJ Yet At Auction Today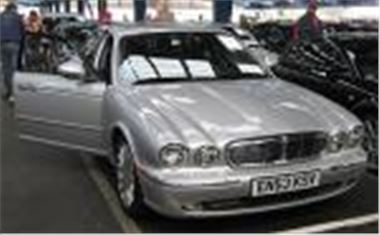 There were quite a few Jags in the Leaseplan section at BCA Blackbushe today.
Top bids for a 92k mile 02 X-Type 2.1 V6 was a low £5,800 and for an 82k mile 02 X-Type 3.0 C6 Sport manual, just £6,350. However, a 54k mile 2001/51 X-Type 2.5V6 sold for £7,100, a 57k mile 04 X-Type 2.0D SE sold for £11,800 and a 38k mile 2002/52 S-Type 2.5 V6 Sport auto sold for £12,650.
Bids on the 83k mile 2003/53 XJ 3.0 V6 auto with leather in the photo started at a low £15,000 and ran out at £16,900, so if comes back again you know roughly what you will have to pay for it.
BMWs generally looked to be a bit up and down. Diesels were up, with £9,900 bid for an 80k mile 03 reg 320dES. A 20k mile 2004/54 120dSE Steptronic with leather (the first I've seen at auction) sold for £16,250. A 5k mile 04 reg 530dSE auto didn't sell at £24,500. But the really low bids were on 530i autos. A 129k mile 20001/51 Sport sold for £8,000 and a much better 86k mile 02 ran out of bids at £8,300.
Mileage of a huge 141,478 killed enthusiasm for a 2002/52 Volvo V70 D5 SE unsold at £7,250. A 63k mile Mercedes C220 CDI Classic manual sold for £9,000. A 95k mile 02 reg Polo 1.4TDI PD 75 3-dr sold for £3,675. A 22k mile 2002/52 old shape W210 Mercedes E320CDI 7-seater estate bid to £15,300. A 76k mile 02 reg VW Passat TDO PD 130 bid to the standard £5,900. And a 70k mile 2002/52 Focus Ghia 1.8TDCI 115 sold for £4,800.
Mondeos were up a bit. An 84k mile Y reg 1.8LX sold for £2,825 and a 100k mile Y reg 1.8 Zetec for £2,350. Neither had rust in the doors.
Special 200 car LEX sale tomorrow, Thursday 20th
as well as the usual Thursday LCV sale at BCA Blackbushe.
Next Top Car Auction, plus sections from Black Horse Finance and Porsche Retail at BCA Blackbushe will be on Monday 24th October, with early 10.00am start.
As always the best way to look for a specific car coming up at a BCA auction or to pre-check a day's sale is to visit
www.auctionview.co.uk
If you are a BCA account holder this service also now gives composite price information (average auction price, CAP and Glass's) and now allows you to buy a selection of cars directly on-line.
For sales at BCA Edinburgh, click here for full details:
www.british-car-auctions.co.uk/main.asp?page=60
Brightwells HUGE WEEKLY 4x4 SALE takes place every Tuesday at Easter's Court on the A49 by-pass, Leominster, Herefordshire, start time 11.00am, phone: 01568 611325, website:
www.brightwells.com
Comments