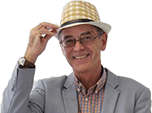 Quiet Day at Blackbushe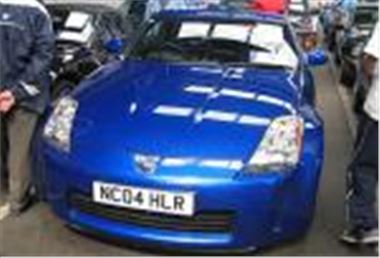 Not a lot going on a Blackbushe auction centre today. Just a general sale, a small fleet and finance section and part-exchanges from West London Nissan, Hartwells and Pendragon. Most of the regular traders had taken the day off too so there were more bank holidaymaking members of the public than anyone else.
Though they tended to take the bidding a bit further than the trade would have, some drove home in bargains.
Reserve on the 9k mile 04 reg 350Z in the photo was a bit too much for anyone on the day and it remained unsold to a top bid of £19,400. But plenty of other cars did sell.
A smart looking black 35k mile 99V Ford Cougar 2.5V6 went for £4,025. An 84k mile unwarranted 98S Freelander 2.0XDI 5-door sold for £3,650. A 42k mile 2000X Alfa 156 1.8TS Lusso made £3,350.
But most of the sellers were cheap part exchange bangers. In descending price order:
96k mile 96P Ford Ka £1,000
93k mile 97P Rover 618 Nightfire red £350
132k mile 95N Rover 820SLi auto £200
118k mile 93L VW Passat 2.0iGL estate £130
110k mile 88F Nissan Sunny 1.6GS £110
83k mile 94M Rover Metro 1.1S 5-dr £110
218k mile 94M Vauxhall Cavalier 1.8iLS £110
50k mile 91H Rover Metro 1.1L 5-dr £90
Coming up:-
Wednesday 31st
Fleet & Finance, Lex Vehicle Leasing, Leaseplan, Dealer Direct, Franchised Dealer p/xs, Lancaster p/xs, Sytner p/xs, Ridgeway p/xs, Snows p/xs, Whites p/xs, Black Horse.
As always the best way to look for a specific car coming up at a BCA auction or to pre-check a day's sale is to visit
www.auctionview.co.uk
If you are a BCA account holder this service also now gives composite price information (average auction price, CAP and Glass's) and now allows you to buy a selection of cars directly on-line.
For sales at BCA Edinburgh, click here for full details:
www.british-car-auctions.co.uk/main.asp?page=60
Brightwells HUGE WEEKLY 4x4 SALE takes place every Tuesday at Easter's Court on the A49 by-pass, Leominster, Herefordshire, start time 11.00am, phone: 01568 611325, website:
www.brightwells.com
Comments