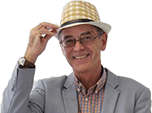 Free Metallic Paint

www.newcar4me.com
is offering all honestjohn site users a very special offer:
Buy a new car from
www.newcar4me.com
before the end of June and we will give you METALLIC PAINT - FREE OF CHARGE! Together with the already hugely discounted prices.
Choose anything from the following Manufacturers and all cars ordered
before the end of June will have Metallic Paint included in the price
you see on screen.
All UK cars. All with 12 months Road Fund Licence, All Delivered Free to your front door, All Full Manufacturers Warranty
Just mention Honest John when you call 0870 990 5583 and speak to one of our advisors now!!
FIAT
Ford
Volkswagen
Citroen
Nissan
Vauxhall
SEAT
Volvo
Audi
Honda
Mazda
Peugeot
Renault
Toyota
Visit
www.newcar4me.com
right now and see
our huge selection of discounted cars or call on 0870 990 5583
Comments