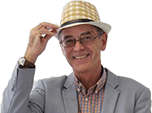 VW CUTS GOLF PRICES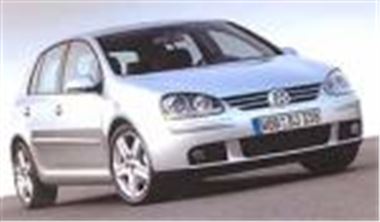 Volkswagen has changed the specifications and price structure of its Golf range to make list prices better value.
Reductions range from £150 on the Golf S, to £910 on Golf GT FSI/GT TDI models.
Golf S models now have climatic air conditioning as standard. Golf SEs 5-drs gain rear electric windows and a convenience pack of see you home home lighting with automatic headlights on; automatic dimming rear view mirror; rain sensor; and front footwell illumination. Golf GT FSI/TDI gets Climatic semi-automatic air conditioning fitted instead of Climatronic.
S 3 door 1.4 ltr 5 speed manual 75ps£11,845.00
S 5 door 1.4 ltr 5 speed manual 75ps£12,345.00
S FSI 3 door 1.4 ltr 5 speed manual 90ps £12,540.00
S FSI 5 door 1.4 ltr 5 speed manual 90ps £13,040.00
S FSI 3 door 1.6 ltr 6 speed manual 115ps £13,710.00
S FSI 5 door 1.6 ltr 6 speed manual 115ps £14,210.00
S FSI 5 door 1.6 ltr 6 speed auto 115ps £15,535.00
S SDI 3 door 2.0 ltr 5 speed manual 75ps £12,490.00
S SDI 5 door 2.0 ltr 5 speed manual 75ps£12,990.00
S TDI 3 door 1.9 ltr 5 speed manual 105ps£14,600.00
S TDI 5 door 1.9 ltr 5 speed manual 105ps £15,100.00
SE FSI 3 door 1.6 ltr 6 speed manual 115ps £14,630.00
SE FSI 5 door 1.6 ltr 6 speed manual 115ps £15,130.00
SE FSI 5 door 1.6 ltr 6 speed auto 115ps £16,455.00
SE TDI 3 door 1.9 ltr 5 speed manual 105ps £15,525.00
SE TDI 5 door 1.9 ltr 5 speed manual 105ps £16,025.00
SE TDI 5 door 1.9 ltr 6 speed auto DSG 105ps £17,505.00
Sport FSI 3 door 1.6 ltr 6 speed manual 115ps £14,900.00
Sport FSI 5 door 1.6 ltr 6 speed manual 115ps £15,400.00
Sport FSI 5 door 1.6 ltr 6 speed auto 115ps £16,750.00
Sport TDI 3 door 1.9 ltr 6 speed manual 105ps £15,785.00
Sport TDI 5 door 1.9 ltr 6 speed manual 105ps £16,285.00
Sport TDI 5 door 1.9 ltr 6 speed auto DSG 105ps £17,630.00
GT FSI 3 door 2.0 ltr 6 speed manual 150ps £16,995.00
GT FSI 5 door 2.0 ltr 6 speed manual 150ps £17,495.00
GT FSI 5 door 2.0 ltr 6 speed auto 150ps £18,820.00
GT FSI 4MOTION 3 door 2.0 ltr 6 speed manual 150ps £18,045.00
GT FSI 4MOTION 5 door 2.0 ltr 6 speed manual 150ps£18,545.00
GT TDI 3 door 2.0 ltr 6 speed manual 140ps £17,320.00
GT TDI 5 door 2.0 ltr 6 speed manual 140ps £17,820.00
GT TDI 5 door 2.0 ltr 6 speed auto DSG 140ps £19,145.00
GT TDI 4MOTION 3 door 2.0 ltr 6 speed manual 140ps£18,370.00
GT TDI 4MOTION 5 door 2.0 ltr 6 speed manual 140ps£18,870.00
GTI 2.0T 3 door 2.0 ltr 6 speed manual 200ps £19,995.00
GTI 2.0T 5 door 2.0 ltr 6 speed manual 200ps £20,495.00
GTI 2.0T 3 door 2.0 ltr 6 speed auto DSG 200ps £21,325.00
GTI 2.0T 5 door 2.0 ltr 6 speed auto DSG 200ps £21,825.00
More at
www.volkswagen.co.uk
Comments