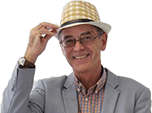 eBay Auction Repoert 3rd April 2005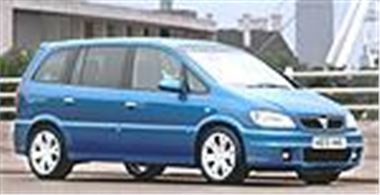 In this second summary of eBay sales by Paul Cassell (this time from the afternoon of 3-4-2005), there were quite a few more expensive cars traded.

Over £2,000

Daddy Cool's Zafira made an appearance today with an electric blue 04 plate with less than 4,000 miles, a good spec and in 'new' condition selling for £13,500. In same ballpark were some cars that daddy cool probably would have wanted to buy had he not been quite so active. A 30k black '51' Audi TT 180bhp with leather and a BOSE stereo sold for £13,300. And £12,000 could have fulfilled his rallying dreams with a 1999 Evo 6 GSR (Ralliart prepared and numbered 131) with 55k and a full Ralliart service history. It's had 2 owners, no crashes, and has a private plate and a Cobra alarm.

An Audi A6 1.8T SE Multitronic with 87k miles since first being registered in 2002 ('51' plate) and £7,000 worth of extras when new could have been bought for £8,100. £100 less could have bought you a large derrièred Renault Megane 1.5dCi 80 Expression on a 03/53 plate with 10k miles, 18 months warranty and two previous owners.

A bronze 03/03 31k Ford Fusion 2 1.4 in good condition made £5,800 for someone who needed a bigger car. Looking appealing in black was a 99T 69k Focus 2.0 Ghia with a years MOT that sold for a penny under £3,000. Whether the £3,100 paid for a 92K 7 seater Japanese import Mitsubishi Pajero 2.5 diesel with 121k and a years MOT was worth it would possibly depend on whether you wanted to drive it around with a '51' plate on the front. It appears the DVLA gave it a plate relating to the year it was imported.

Which sporty Peugeot would you have chosen if you had a spare £2,150? That amount was enough for a part-exchanged 306 GTI-6 in solid red with the appearance of a well cared for car throughout its 3 owners and 87k miles. It had even just had a new timing belt. 2p more would have bought you a trendy but substantially slower 01Y 106 1.1 Quiksilver with 11m MOT, 25k and in a fetching silvery/blue colour.

£1,000 - £2,000

A Jeep Cherokee 4.0 Limited in racing green was being disposed of by someone who found it too big to comfortably manoeuvre. It sold for £1,495 with 4 months MOT and 86k.

A burgundy 97P Renault Megane 2.0 Coupe with leather and a Sony stereo but 100k, 3 months MOT and 6 months tax made £1,420. This compares to the £1,210 that a clean 99T silver 113k Renault Laguna 1.8 RT with 2 months MOT and 5 months tax made. It might have been the Laguna's replacement engine at 107k that scared people.

Those looking for a cheap barge might have been interested in the racing green 98R Daewoo Leganza 2.0 CDX which in its fully loaded spec and acceptable condition (except for the solitary month that was left on the MOT) made £1,040.

Under £1,000

Fairly plain low value cars passed through eBay this afternoon.

A couple of high mileage Mondeo GLXs sold for similar amounts. A 133k white 95M 2.0 with 7 months ticket and aftermarket stereo and alloys sold for £375 whereas a scruffy 96P mauve 1.8 estate with a 66k and an incomplete history sold for £341.

This compares with a superficially good Mazda 626. With its shiny black exterior, touring car style multi-spoke 17" wheels, performance exhaust and Clifford alarm someone had shown it some attention. However, the fact that it only had a months MOT when it looked so otherwise cared for raised suspicions. In fact, it made the £510 the owner wanted for the 120k 92J plate.

A 96P, 55k, blue Citroen Saxo 1.1LX with 10 months MOT made £880.01. However the 7 owners, lack of a radio and a randomly illuminating airbag light may make it seem less appealing. This compares to the £300 paid for an 89F white Micra 1.2GS with 65k. It had 6 months MOT, but the reason why it sold for that much was probably down to its automatic gearbox. Finally a Rover 420GSi on a 93L with a couple of MOT failing faults sold for £51 with a months ticket and tax still left.

One to watch

The Chrysler 300C from last week didn't make the £31,000 the company importing wanted. In fact it stalled at £25,100. However this week there is a Lancia Delta Integrale Evo sourced from Italy. It is from 1992 but only entered this country in 1995. It is fire engine red and the owner has a buy-it-now tag on it for £10,500. Bidding has only reached £4,700 so far

Contributed by Paul Cassell.
Comments