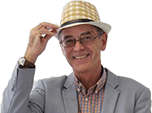 Up to £5,200 Off UK supplied Picassos

www.uk-car-discount.co.uk
has UK supplied Citroen Picassos available for immediate delivery at savings up to £5,200. Prices quoted include 12 months VED. Metallic paint an extra cost Option at £325. FREE Delivery to your home or place of work. All colours available. Call to secure your vehicle for delivery on the new 05 Plate. All Vehicles UK dealer supplied with 3 year warranty. These vehicles are not on the web site so Quote Honest John for this special deal.
1.6 HDi 110 Exclusive £12081 Saving £5239
1.6 16v Exclusive £10450 Saving £4970
2.0 Hdi 90 Desire £10975 Saving £4645
1.6 16v Desire £9995 Saving £4625
Many More Cheap Vehicles. Call 0161 499 7007 Now For Prices and
Availability
All other models are available. To secure your chosen vehicle, make
contact with the model and colour for a full written quotation. All UK
dealer supplied including free delivery, 12 months VED and 1st Reg Fee paid. No Imports at Uk Car Discount Ltd.
Make contact now via (Link)
www.uk-car-discount.co.uk
Comments