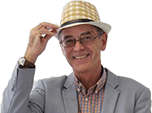 UK Drivers Pay Up To 6 Times Too Much For Parts

British motorists could be forking out up to six times more than they have to on spare car parts according to new research from independent warranty provider, Warranty Direct (
www.warrantydirect.co.uk
).
Researchers compared the cost of new parts on a selection of four-year-old vehicles from the UK's top ten selling manufacturers. Prices were gathered from franchised dealers, independent garages and high street motor accessory retailers for six common parts: starter motor, air-con compressor, wheel bearing, alternator, shock absorber and radiator.
By shopping around, motorists could save over £395 (169 percent) on an air-con compressor for a Mercedes E-Class if bought over the counter instead of at a franchised dealer. In another case, a replacement wheel bearing for a Honda CRV cost 517 percent more from the dealer than the £21.88 charge from a motor accessory retailer.
The service and repair industry is worth over £10 billion annually.
Sample table illustrating disparity in price between highest and lowest costs of replacement parts bought from francises, garages and independent parts suppliers.
Model and Part / Franchised / Garage / Independent / % Difference
Honda CR-V Wheel Bearing £135.13 £116.33 £21.88 517 %
Vauxhall Astra Wheel Bearing £145.70 £111.63 £25.26 476 %
Citroen Xantia Wheel Bearing £64.63 £35.65 £14.50 345 %
Toyota Previa Shock Absorber £68.29 £80.82 £16.94 303 %
Nissan Primera Shock Absorber £61.57 £89.45 £22.40 299 %
Peugeot 306 Shock Absorber £79.43 £56.40 £21.88 263 %
VW Golf Air Con £528.75 £450.31 £169.42 212 %
Renault Megane Air Con £233.70 £352.50 £130.54 170 %
Scenic
Mercedes E Class Air Con £630 £432.13 £234.04 169 %
Ford Focus Starter Motor £191.58 £129.25 £91.85 108 %
The four-year-old cars analysed by Warranty Direct engineers would no longer be covered by the manufacturer's traditional three-year aftersales warranty. "For anyone who has owned a car from new, this is the point when you really start paying for everything that goes wrong, and realise that it pays hugely to shop around," advises Duncan McClure Fisher of Warranty Direct.
Motor accessory retailers proved to be the cheapest source for more than 8 out of 10 parts with an average saving of 65 percent. Franchised dealers and independent garages were equally cheapest in 9 percent of cases respectively.
Alarmingly, the gap between the cheapest and most expensive source was more than double for nearly half of the parts compared.
McClure Fisher adds: "Although there are still some dramatic disparities, some franchised dealers have started to recognise the need to slash prices on older vehicles in order to retain custom so it's worth trying to haggle with them." For example, franchised VW dealers were cheaper than independent garages on 5 out of the 6 parts analysed, yet Mercedes could only compete on one.
Launched in 1997, Warranty Direct was the first direct personal Warranty Company operating in the UK. As a privately owned insurance intermediary, the firm operates within the automotive and household electrical markets. Its Reliability Index is featured in What Car? Magazine.
All Warranty Direct policies are underwritten by Cassidy Davis Insurance Group. Founded in 1977 Cassidy Davis Insurance Group is the specialist personal lines division of The St Paul at Lloyd's. The St Paul at Lloyd's is wholly owned by The St Paul Companies Inc (a world-wide insurance organisation founded in 1853 in Saint Paul, Minnesota, USA which has assets in excess of US$38 billion).
More at Link
www.warrantydirect.co.uk
Comments