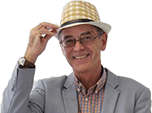 Some Quite Cheap Cars at Auction Today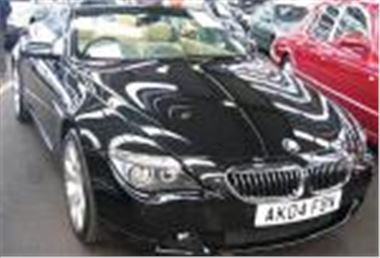 Shouldn't have been, because it was 'Top Car'. But this 2,645 mile 04 reg BMW 645CI convertible with all the bits including Satnav and TV failed to bid past £53,250.
A 12k mile 03 reg Aston Martin DB7 5.9 Vantage V12 manual convertible (the actual 2003 Motor Show car) stuck at £61,000.
A fully loaded 421 mile 54 reg BMW X3 2.0 Sport auto with a long list of extras including Satnav sold under list at £34,700. A LHD 22k mile 02 reg Mercedes AMG 3.2 SLK got no further than £17,300. A 74k mile Y reg BMW 318CI offered with no reserve sold for £9,600. And in another hall, a 2003/53 Mercedes E320 Avantgarde CDI with incorrect mileage bid to just £24,200.
Even MINIs seem to have become a bit more sensible. An 11k mile 04 reg Cooper S bid to £13,050; a 14k mile 2002/52 reg Cooper in metallic dark green with a full length sunroof bid to £9,550; and a 67k mile 2001/51 reg Cooper sold for £8,250.
A 91k mile Y reg Freelander TD4 5-door auto sold for £7,400; a 122k mile 2001/51 reg BMW 320dSE 150bhp sold for £8,400; a 58k mile 2003/52 reg VW Bora TDI PD 130 6-speed sold for £7,800; a 135k mile 2000W Skoda Octavia TDI 110SX sold for £2,300; a 25k mile 20001/51 reg Honda Civic 1.6SE auto sold for £5,500.
Generally, though, clean cars that can be retailed for under £5,000 were making the money and could go way over book. For example, a 33k mile 2001/51 Astra 1.6 8v LS with a/c made £4,350. A 59k mile 96P Astra 1.6 Premier sold for £1,250. And there were even bidding battles for bangers. A 154k mile 92K Cavalier 2.0iGLS that started at £50 went on to sell for £220.
So always remember: the bargains are out there, but they stop being bargains if you run away with yourself and end up paying too much.
Full programme of big sales for the rest of the week with ex-fleet, finance and part-exchanges on Wednesday and Friday, an Alphabet sale on Wednesday, the big LCV sale on Thursday and Motability on Friday.
As always the best way to look for a specific car coming up at auction or to pre-check a day's sale is to visit
www.auctionview.co.uk
This service also now gives composite price information (average auction price, CAP and Glass's) and now allows you to buy a selection of cars directly on-line.
For sales at BCA Edinburgh, click here for full details:
www.british-car-auctions.co.uk/main.asp?page=60
Brightwells next HUGE WEEKLY 4x4 SALE takes place tomorrow, Tuesday, 23rd November at Leominster Market on the A49 by-pass, Leominster, Herefordshire, start time 11.00am, phone: 01568 611325, website:
www.brightwells.com
Comments