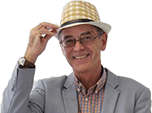 Reliability Index Adds User Reviews
Every year Warranty Direct publishes its Reliability Index, based on the cost and frequency of claims on its aftermarket warranties.
Now it has taken that one step further by inviting owners opinions of their cars.
Added to Warranty Direct's own data, that is likely to give the most complete picture of the true reliability of cars.
So it's well worthwhile contributing.
The User Reviews section allows owners to rate their ownership experience and comment on everything from performance to running costs.
And, where applicable, how the franchised dealer rates in its servicing and after-sales departments
Over 140,000 motorists have visited the Reliability Index site since it launched last February. By accessing data on claims handled by Warranty Direct, car buyers are able to plot the chances of their chosen vehicle suffering from engine meltdown, transmission hiccups, air-conditioning failure and axle or suspension trouble.
To add your review, good or bad, visit
www.reliabilityindex.co.uk
Comments