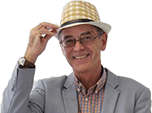 More Cheap Cars at Auction Today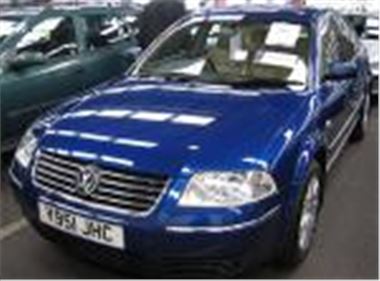 Not all of them were, of course.
But 3-year-old 2001/51 reg are now coming off the fleets in numbers and this modest 58k mile Passat 2.3 V5 looked a very sensible buy at £6,000.
It was surrounded with plenty of others. Like a 94k mile 2001/51 Audi A4 B6 2.0SE Multitronic, sold for £6,450. A LHD 99V Audi TT 225 with about 70k miles, unwarranted, sold for £9,000. A 111k 2001/51 SEAT Leon TDI 110SE bid to £3,950. A 118k mile 2001/51 Jaguar X Type 2.5V6 auto bid to £7,100. A 93k mile 02 reg Jaguar S Type 2.5 V6 manual bid to just £8,200. A 64k mile Y reg BMW 525iSE Touring bid to £9,000. And a 57k mile 2003/52 reg Hyundai Santa Fe 2.0TD with a creased door sold for £9,150.
Yet in contrast to a 46k mile 2001/51 Previa D4-D GLS 7-seater which sold for £13,100 on Wednesday, today's 30k mile 2002/52 Previa D4-D CDX started at £13k yet went on to sell for £17,500.
And there was more MINI Madness. An 11k mile 2002/52 Cooper CVT with Climate Control kicked off at £10k and went on to sell for £11,800. While an attention seeking 35k mile 02 reg MINI One in yellow with a purple stick-on flag on the roof and no aircon sold for £9,050.
Three old-shape Mondeos gave the impression that prices for these have bounced back off rock bottom. The metallic green 62k mile 98S 1.8 Verona sold for £1,700. The silver 96k mile 2000X 1.8LX sold for £1,725. And the bargain was the met blue 88k mile 2000W 2.0LX, which sold for £1,550.
And it was one of those days where you could have gone looking for something ordinary like a Y reg Mondeo, then driven home in a much more substantial motor. Like a 95k mile 95N Volvo 960 2.5 manual estate for £2,600. Or, pick of the bunch, a 96k mile 95N Mercedes E280 automatic 7-seater estate for £3,100. That's no more money than a same age, same mileage Galaxy 7-seater.
More big sales like today's nest Wednesday and Friday, with a smaller sale on Monday.
As always the best way to look for a specific car coming up at auction or to pre-check a day's sale is to visit
www.auctionview.co.uk
This service also now gives composite price information (average auction price, CAP and Glass's) and now allows you to buy a selection of cars directly on-line.
For sales at BCA Edinburgh, click here for full details:
www.british-car-auctions.co.uk/main.asp?page=60
Brightwells next HUGE WEEKLY 4x4 SALE takes place Tuesday, 19th October at Leominster Market on the A49 by-pass, Leominster, Herefordshire, start time 11.00am, phone: 01568 611325, website:
www.brightwells.com
Comments