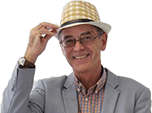 Cheap Cars Cheaper at Auction Today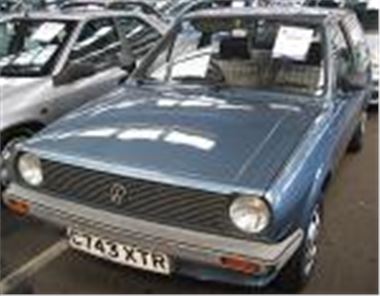 There were plenty of opportunities at auction today.
Starting at the bottom, this clean, rust-free 85C Polo with a mere 141,478 miles under its wheels and an MOT until February sold for £20.
Up a stage, a 108k mile unwarranted 91J Fiesta 1.1 Bonus sold for £110 and a 100k unwarranted 88F FIAT X19 with £150 worth of alloys and new tyres sold for £150 and a 134k unwarranted 92J Escort 1.6LX estate sold for £200. Getting dearer, a 110k unwarranted 96N Primera 1.6LX sold for £325, a 115k 96N Rover 630Sli auto sold for £475, a smart 109k unwarranted 96N Rover 416 new shape sold for £500, a 97k unwarranted 94M Peugeot 306 1.4XL 5-dr sold for £625, and a very smart 122k unwarranted 96N Scorpio Ultima 24v sold for £850. A clean, white 100k mile 2000X Skoda Fabia bid to £1,600 provisional.
Upscale just a bit, a 50k mile 97R Jeep Grand Cherokee 4.0 Limited sold behind book for £4,875. While the 49k mile 97P Mercedes SLK 230K with oversize alloys mentioned last week sold for just £9,700, so SLKs are well into price-range now.
And it was another MINI Cooperday. The totally loaded 8k mile 2004/53 reg Cooper S Works with every single option available including climate control, satnav, leather and twin sunroof bid to £17,500, which was a lot less than the vendor wanted. Another Cooper S, this one a 22k mile 2002/52 in unfetching banana yellow bid to £12,400, again not enough. A 6k mile 2002/52 plain Cooper with a/c, leather and twin sunroof bid to £10,850. But the peach was a 19k mile 2002/51 One in very smart all over metallic BRG with tan leather, full climate control and the Salt pack. It bid to £8,850, but had to be £9,050.
So maybe the premium on MINIs is slipping ever so slightly. But I can't remember a better car in its price range to put your money into.
Big public sales on Wednesday and Friday. And an interesting 150 car Audi sale for BCA account holders only on Thursday, alongside the public lcv sale.
As always the best way to look for a specific car coming up at auction or to pre-check a day's sale is to visit
www.auctionview.co.uk
This service also now gives composite price information (average auction price, CAP and Glass's) and now allows you to buy a selection of cars directly on-line.
For sales at BCA Edinburgh, click here for full details:
www.british-car-auctions.co.uk/main.asp?page=60
Brightwells next HUGE WEEKLY 4x4 SALE takes place tomorrow, Tuesday, 19th October at Leominster Market on the A49 by-pass, Leominster, Herefordshire, start time 11.00am, phone: 01568 611325, website:
www.brightwells.com
Comments